Beorn's 3rd day in Pre-school!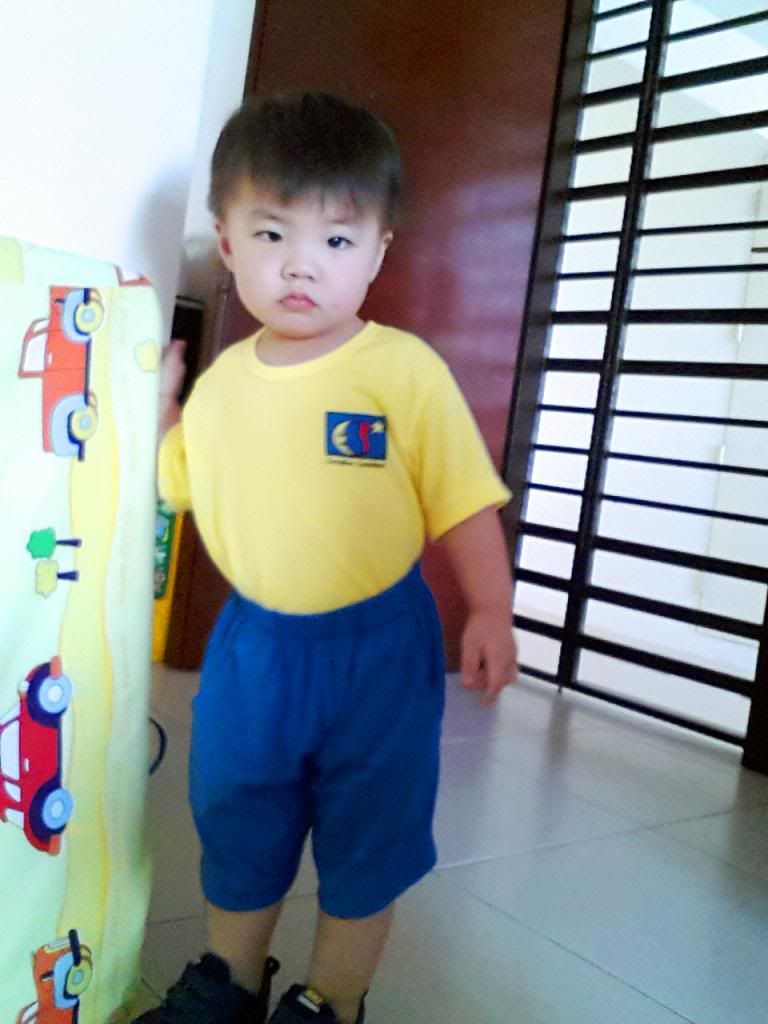 Grumpy boy dislike wearing school attire.
Oh, it was Wednesday which is "PE" attire day! The boy was complaining that my mama wore the pants too high up.
As usual, the boy didnt take breakfast again. It was the last day that HG gonna send him to school as he need to return work the next day. Was surprised that HG wanna send the boy to school. Haha!
Beorn giving me flying kiss before heading to school 😀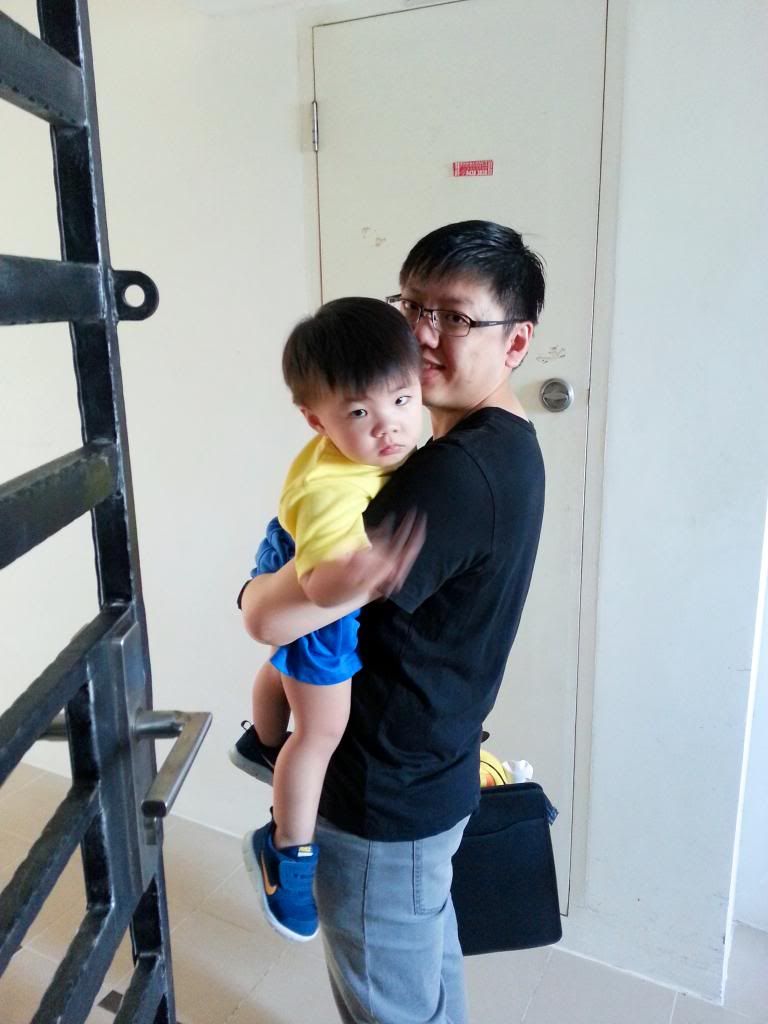 Abit reluctant to let him go school as his body was kinda hot… Hard to tell whether is he sick or so because the weather was hot too!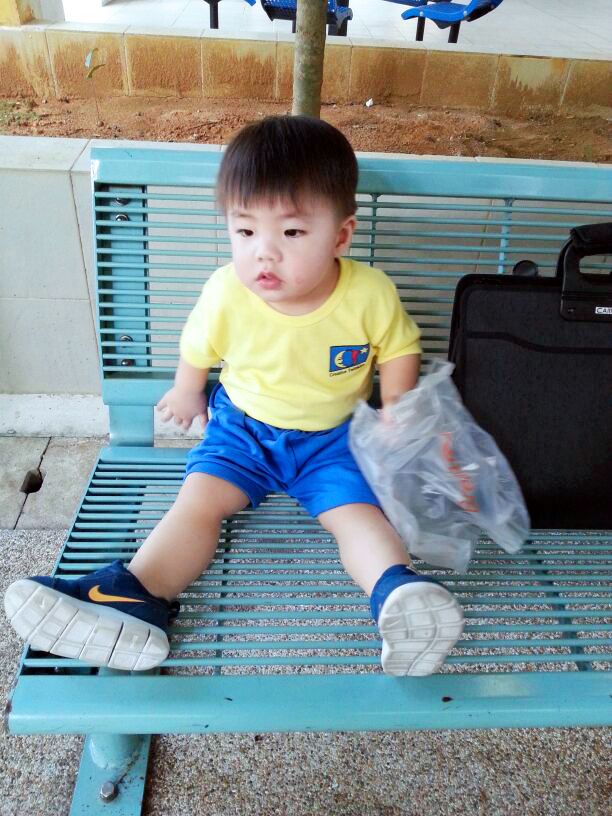 Once the door opens, the boy ran in. Another improvement was he will queue behind others while waiting for his turn to take temperature.
HG was told to stay outside as the teachers wanna see if the boy will look for him. So while waiting, HG was doing his work at the void deck.
Oops! Daddy got caught by Beorn! No, he didnt cry for HG -.-
Was still feeling sick but i misses the boy. So bought breakfast for HG. Heard the boy crying badly and went to take a look. Abit heartpain but i know i've to let him be independent. No kids like to be restricted. Was worried whether he cried because feeling unwell or sleepy.
After school, the boy asked for his snack. He must be starving because he didnt take breakfast and his snack box was still full! Fed him while HG went to speak to the teacher.
The teachers still cant handle the boy. Felt offended by their suggestions and words. My child is definitely not hyperactive. Its a new environment so he is always running around. From then on, i realized is never easy to find the right school for the child. The teachers in school must be below 40 years old. His teachers are in the mid-40s? To them, they dont have so much energy to chase after my boy. Well, anyone can easily say we didnt teach the boy or so. Fact is we did discipline him!
Back home, the boy drank milk and played for awhile. Suddenly, he just fell asleep on the floor.
After his long nap, decided to test him if he is really hyperactive.
Thank God he is normal. Certain activities he can sit in the high chair without fussing for more than 15 minutes! I started off with each activity that lasts for 15 minutes only. Slowly, extend it.
My mama and others disagreed us sending him to pre-school at 18 months as Beorn is still young. At first i kinda reluctant because i dont want him to fall sick and slim down. But sooner or later he gotta attend school too. Indeed at the period of time, he slimmed down alot and on the 3rd day, he fell terribly sick =(
Because of this issue, had some disagreements at home. Sigh.