Belen's Birth Story!
I believe many are awaiting for this post? Haha! So here it is!
No food and drink intake after 11pm. Felt excited and cant get to sleep. Showered at 3am and slowly prepare myself and double checked my hospital bag.
4.15am left the house with HG and off we drove to Mount Alvernia Hospital. Sat in the car, talk to little B, rubbed my tummy and enjoying the very last moment when im having him in me.
Looking good? Haha!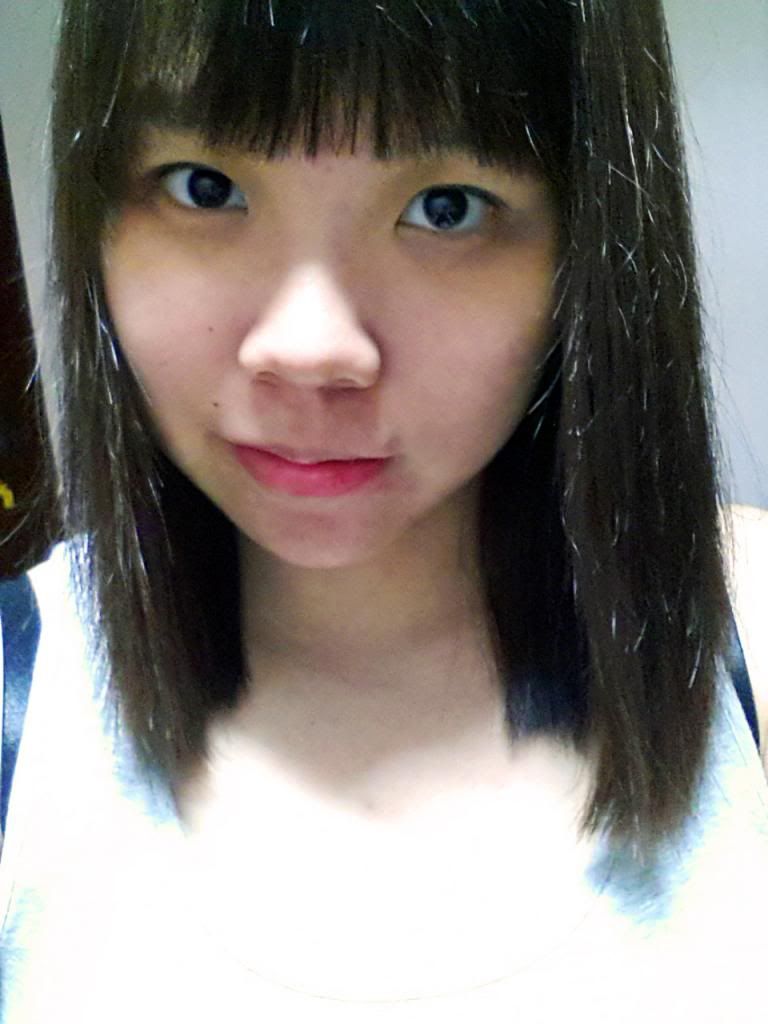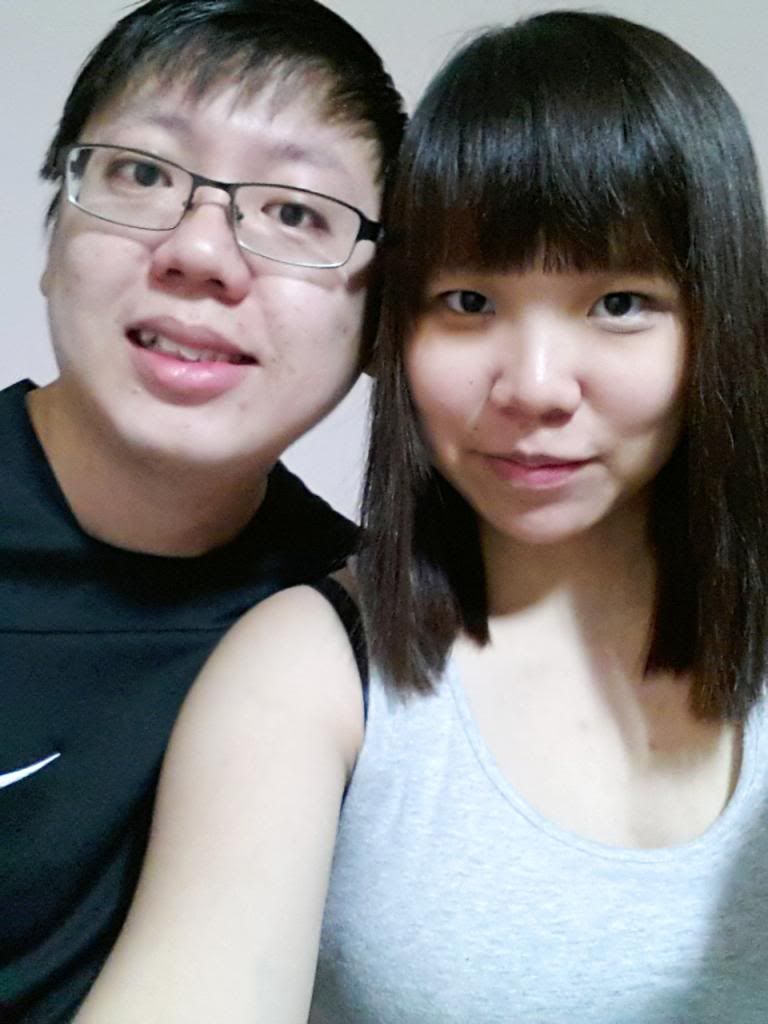 Took rather long to get the admission paperwork done as the counter staff is pretty new. Kinda disappointed that we actually booked a single room beforehand and was informed that no room available only left with single deluxe. So we took it. Even more disappointed was that after they renovated the wards, all the rooms became smaller. The single deluxe room was way smaller than the single room i stayed when i delivered Beorn!
Basic check. Taking of blood pressure while HG deciding on his meals! I was starving and he was tempting me with the food on the menu!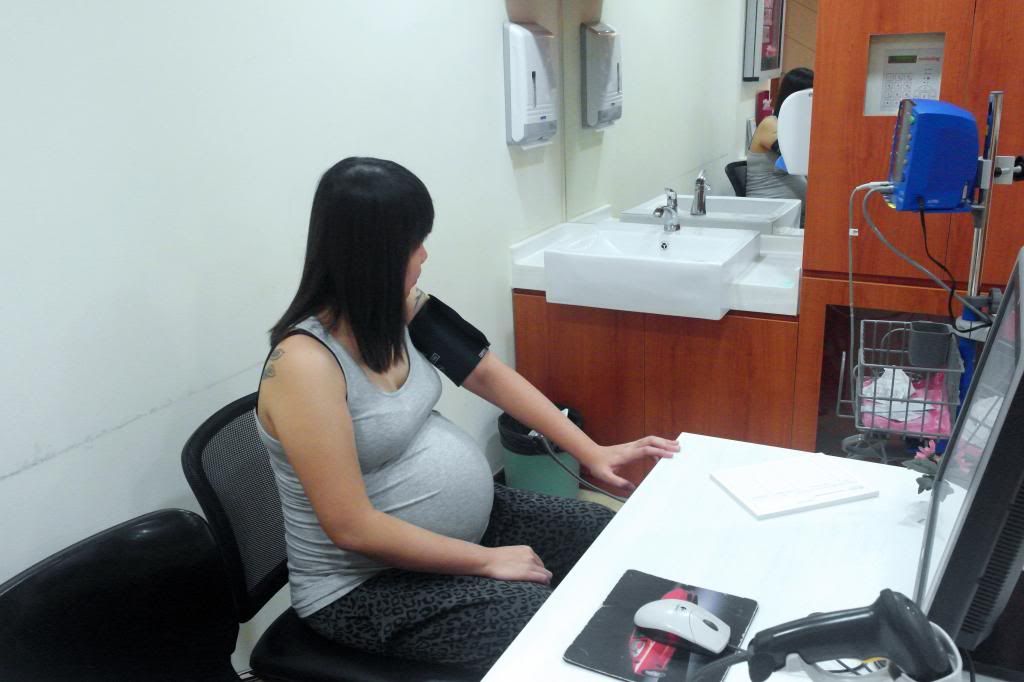 Heading to the room.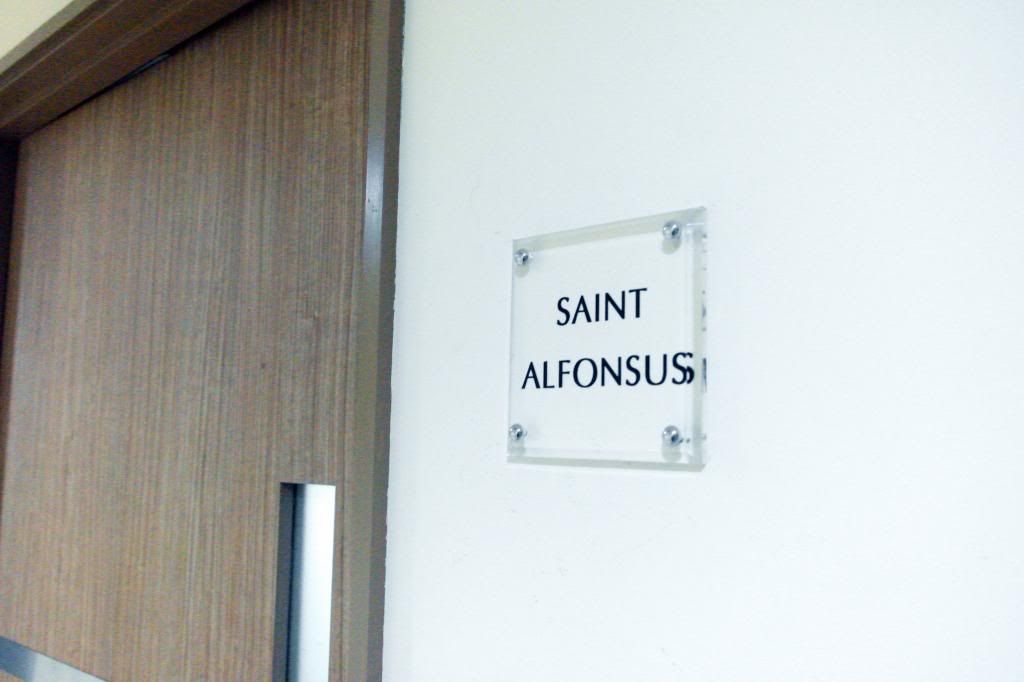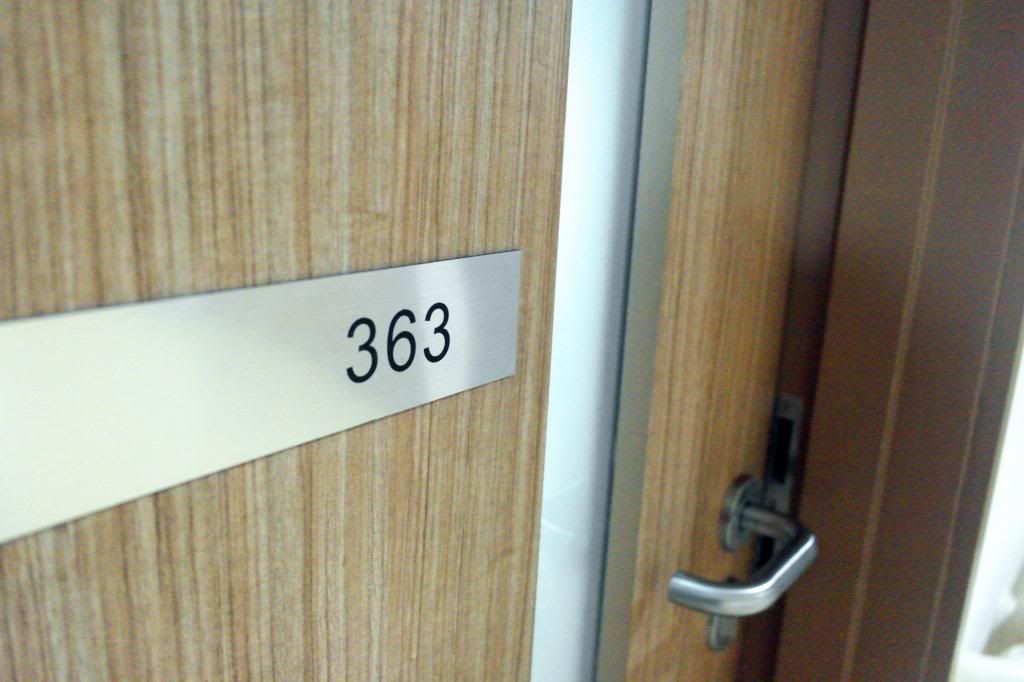 Changed to the gown! My last shots of me with the big round tummy!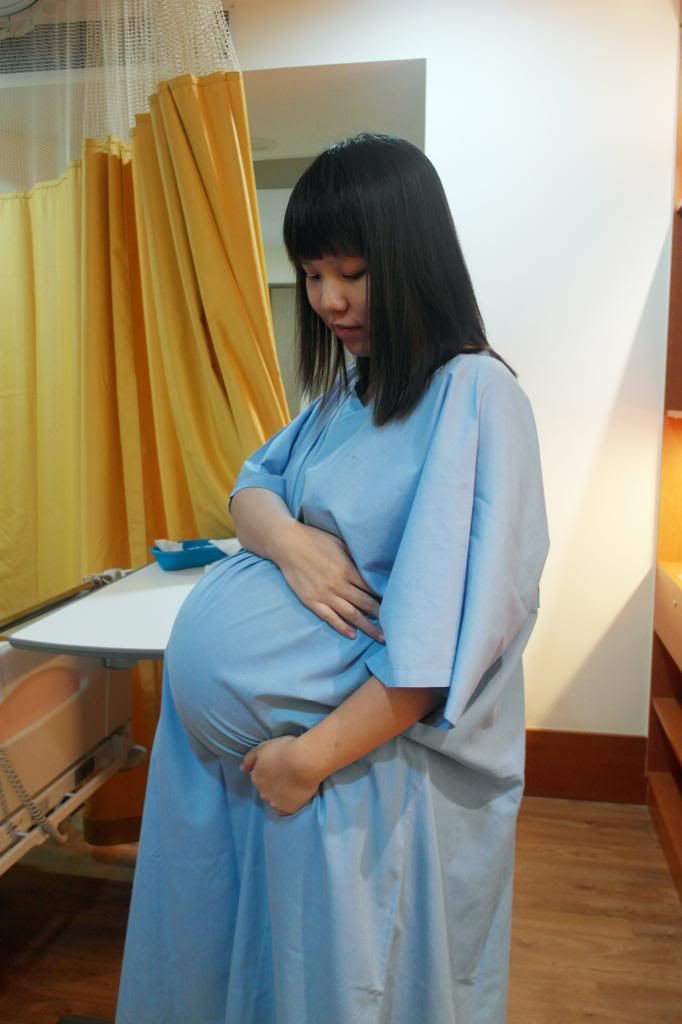 My eyebags T.T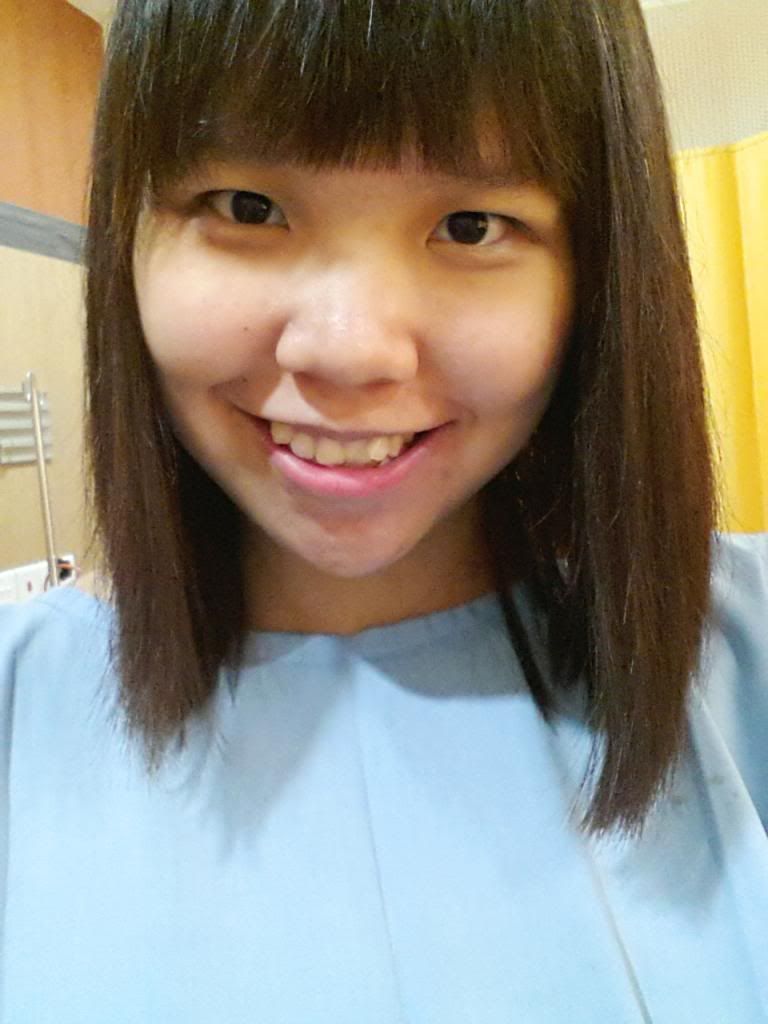 Waited quite awhile for the trolley to come and push me to the OT. Been quite long since i last took a shot or two with HG. Suddenly felt so awkward taking picture together.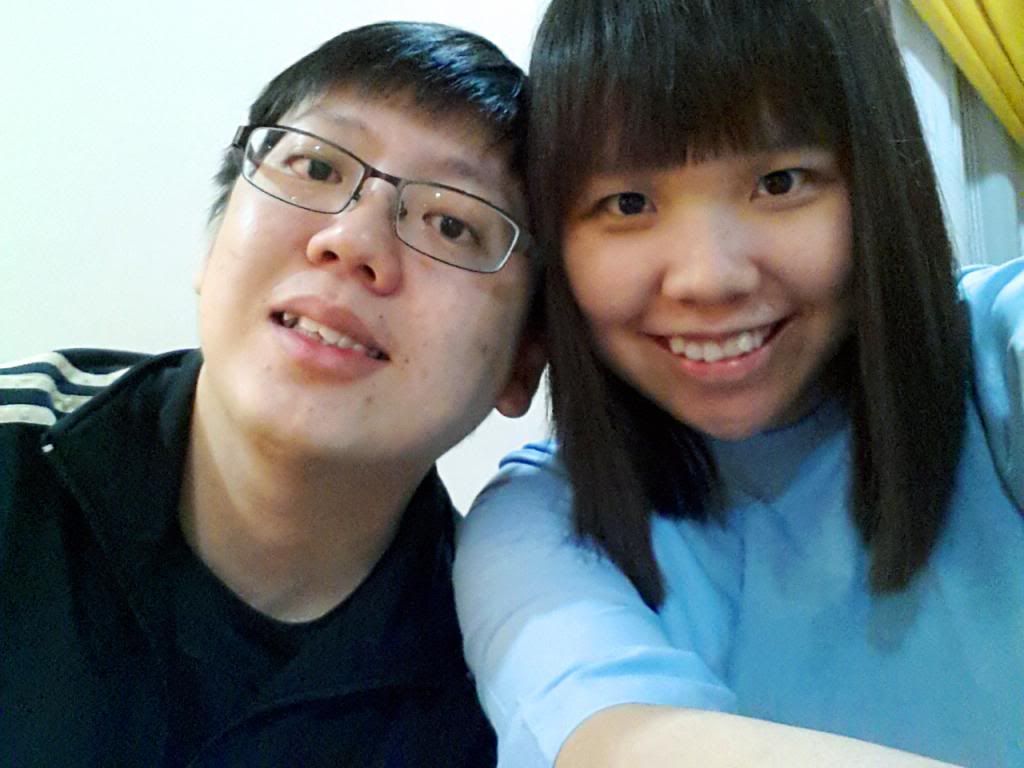 Off we go to the OT!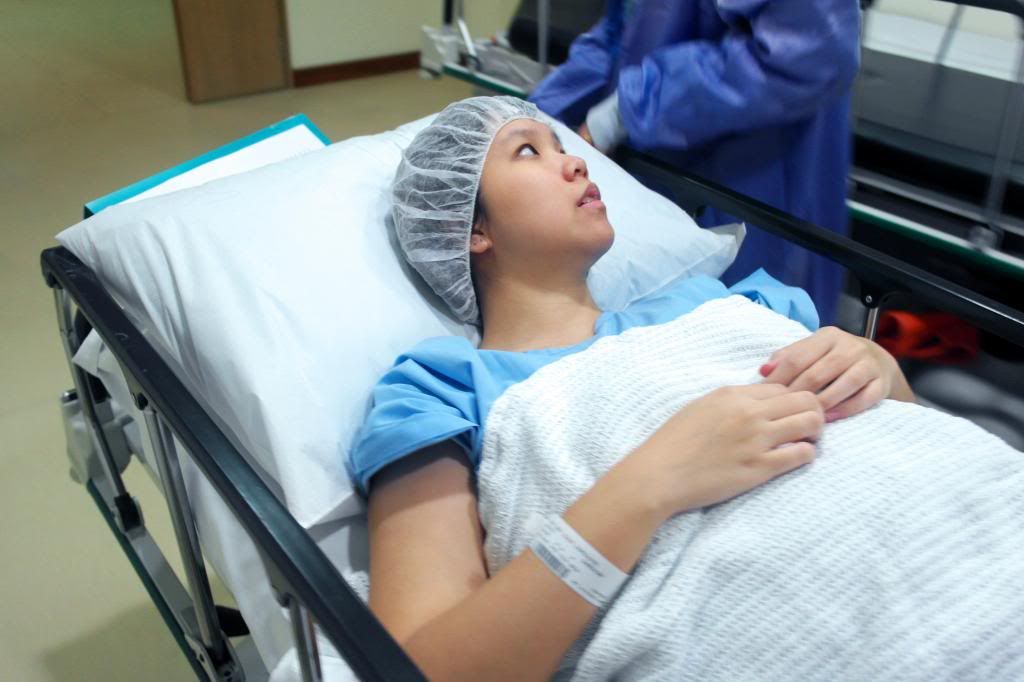 7am, in the OT room 3. HG came in and soon after…
Belen Goh was out!
But he didnt cry immediately and it shocked us O.O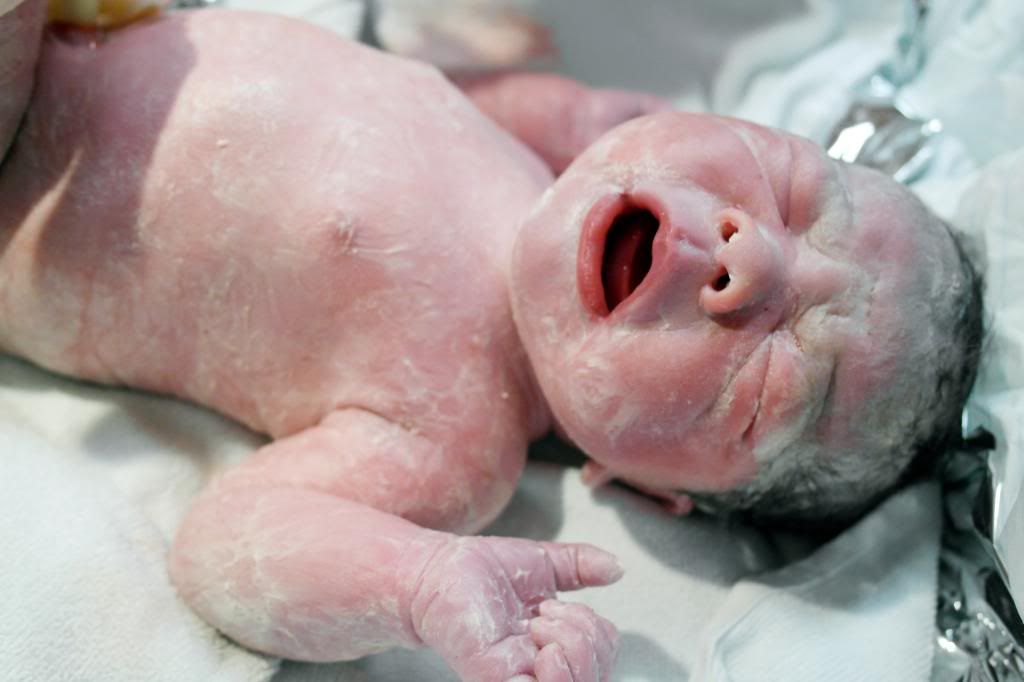 The boy is weighing at…
Yes, he weighed heavier than Beorn but small size than Beorn. Guess Belen is born with heavy bones. Lying proudly at 51cm!
Now i know why am having super bad backache during pregnancy due to his heavy bones. Was shocked of his weight. Was expecting Belen to be 3.4kg?
Family shot without Beorn.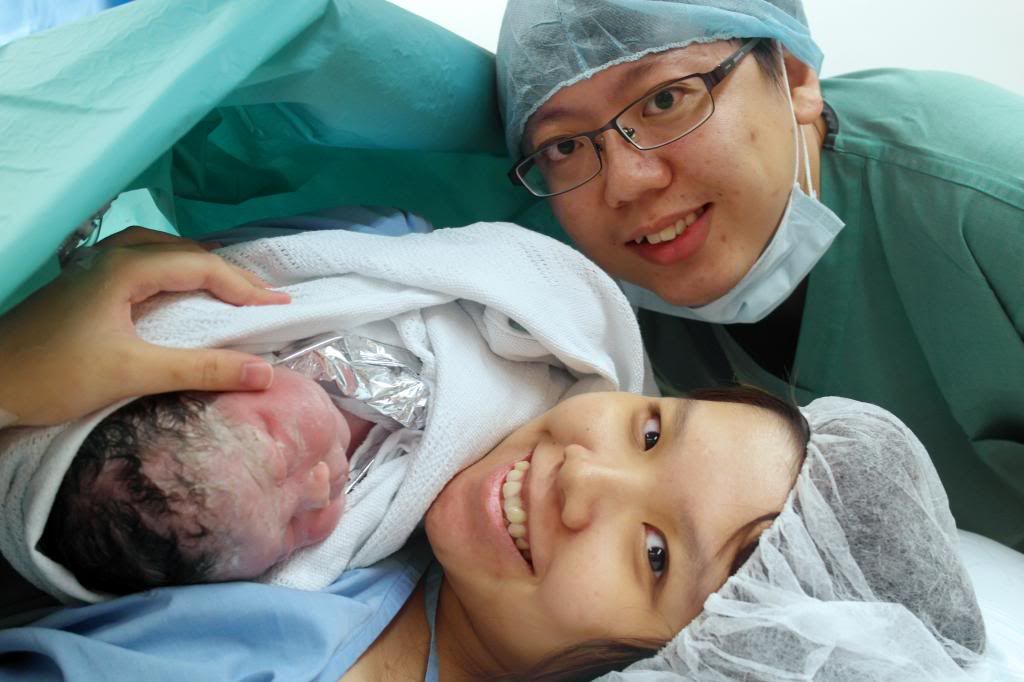 Wrapped and swaddled. Off to the nursery!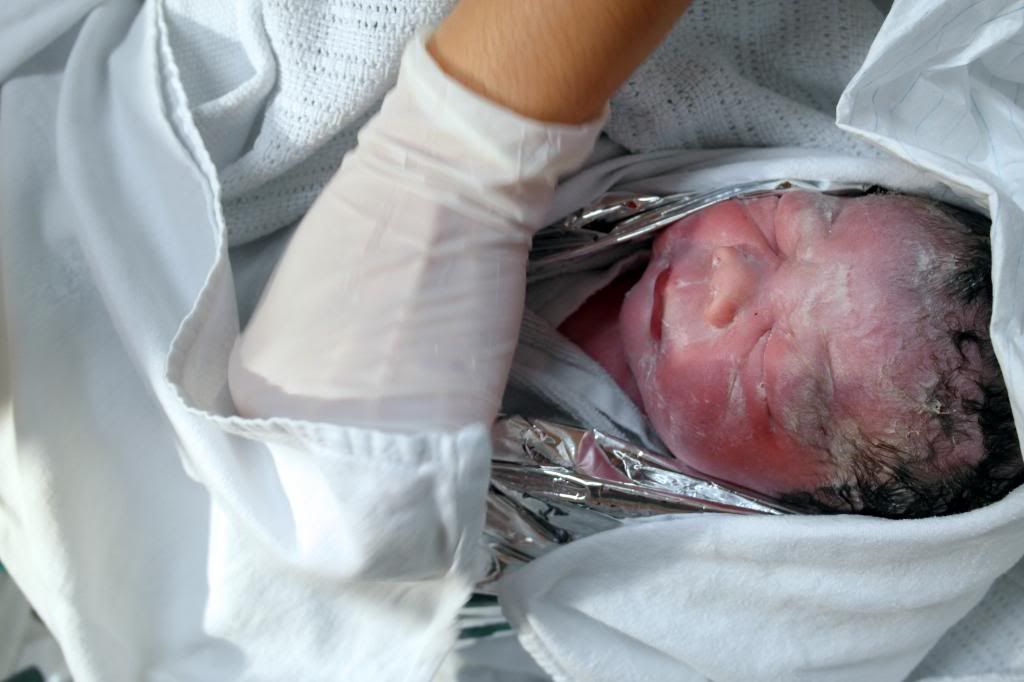 Before a bath.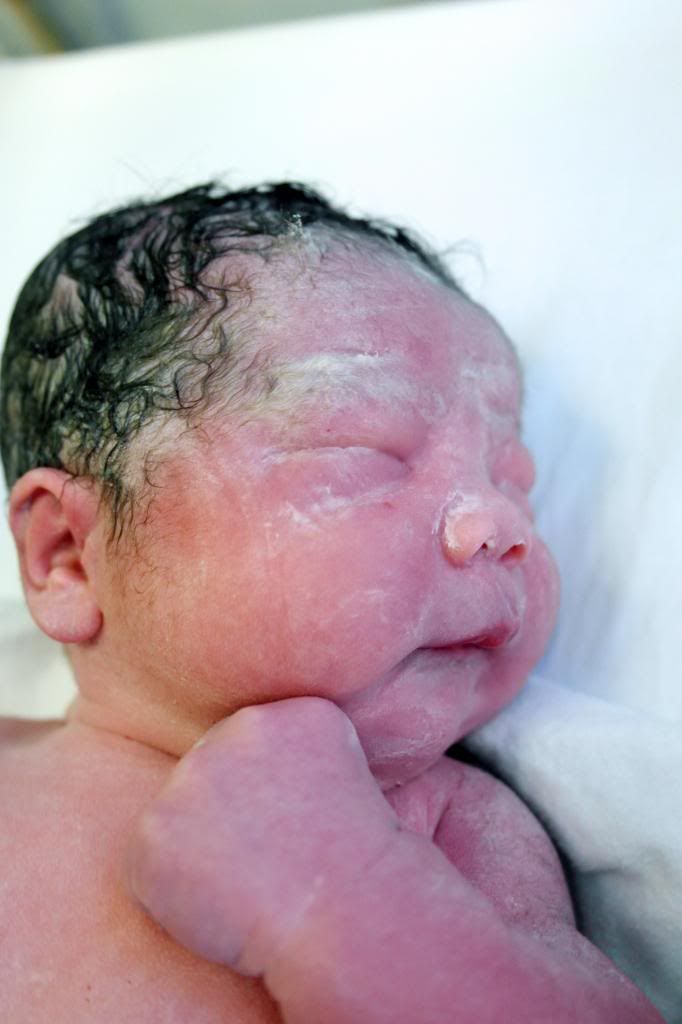 Another tall baby of mine 😀
After a bath.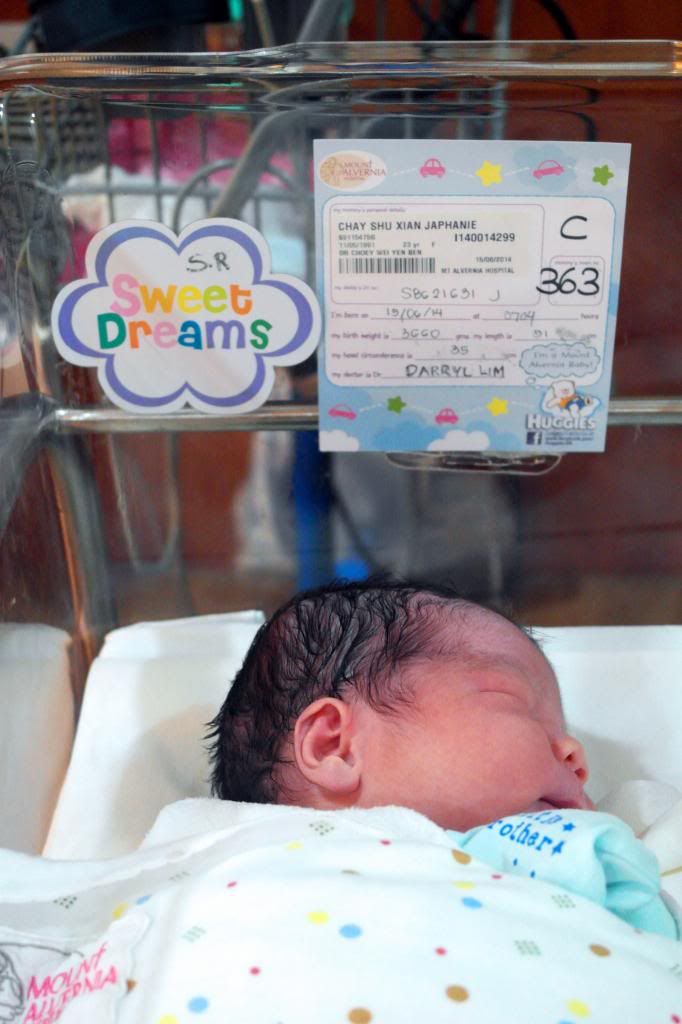 Excuse me boy, your cheeks are too cute!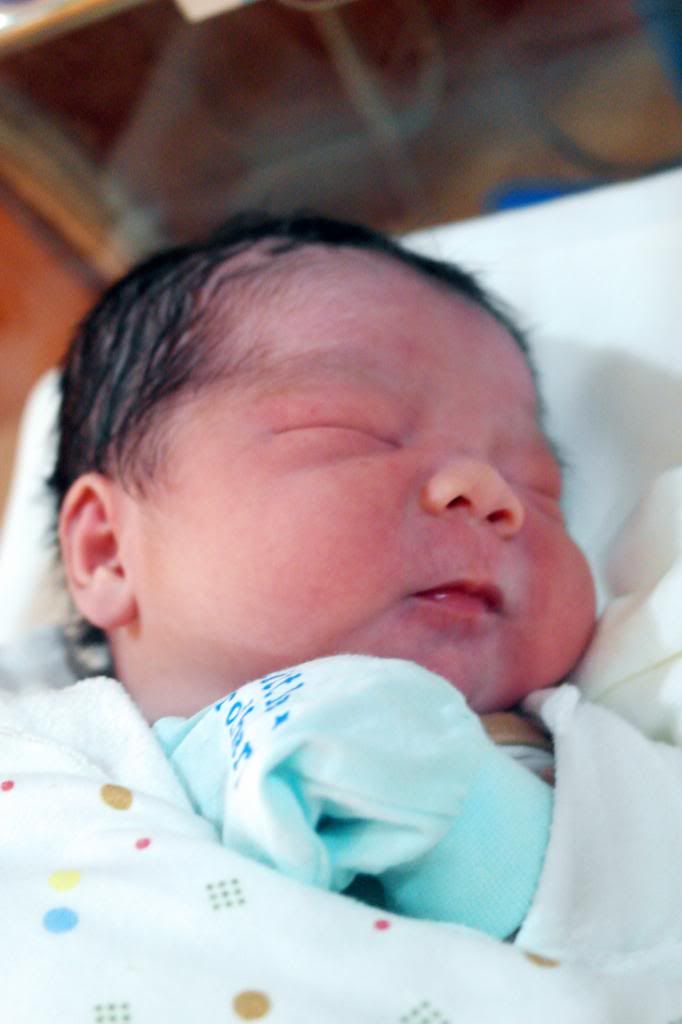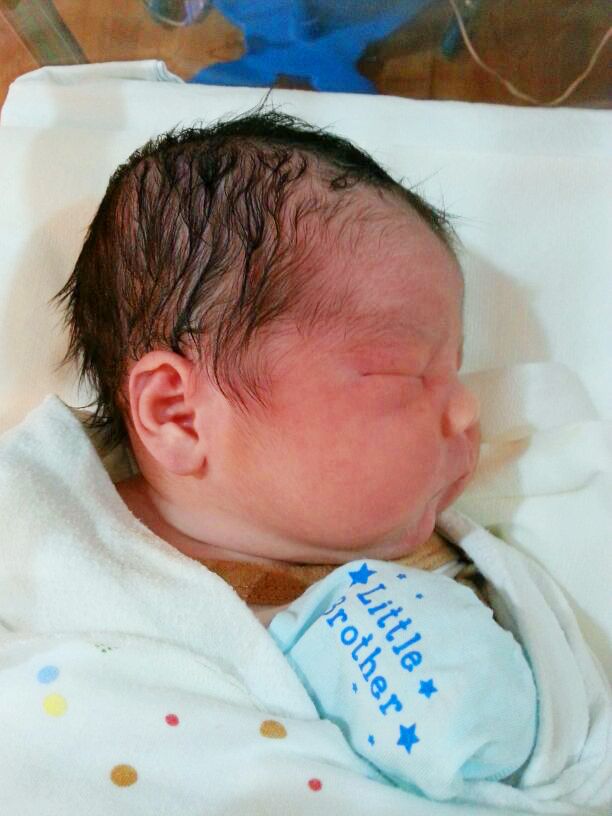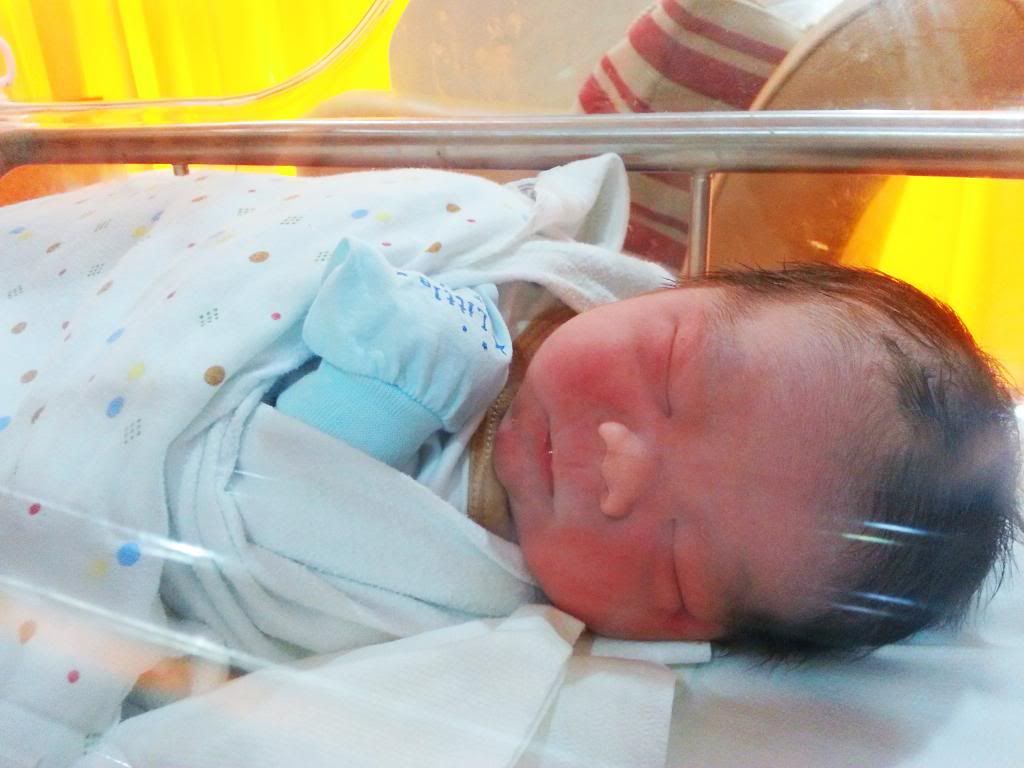 Was feeling nausea and drowsy due to the side effects of epidural. This time round i didnt shiver like mad (1st pregnancy). Fought against drowsiness and kept rushing HG to bring my babyboy to me! Even though with my fresh cut, i still bear with the pain and sat upright just to carry him!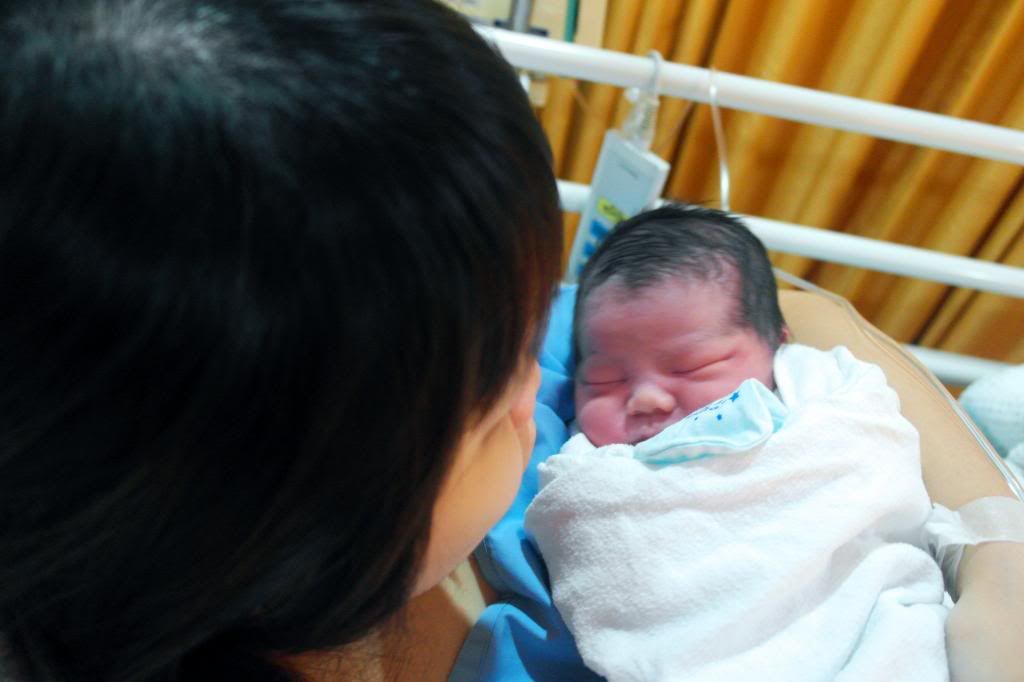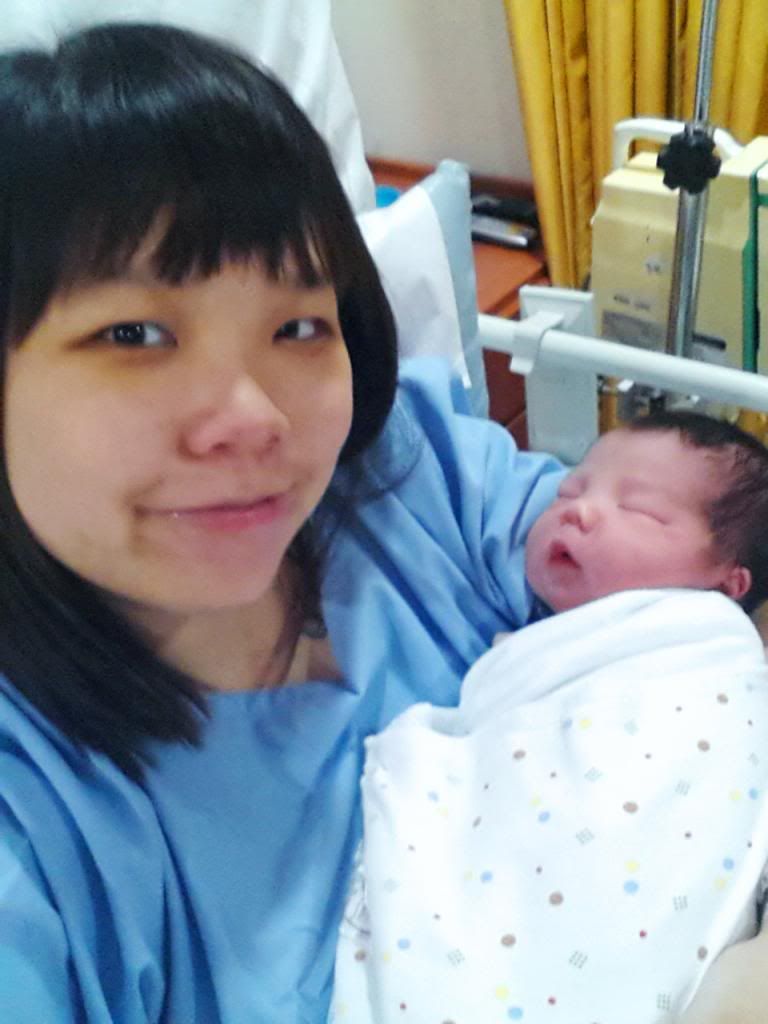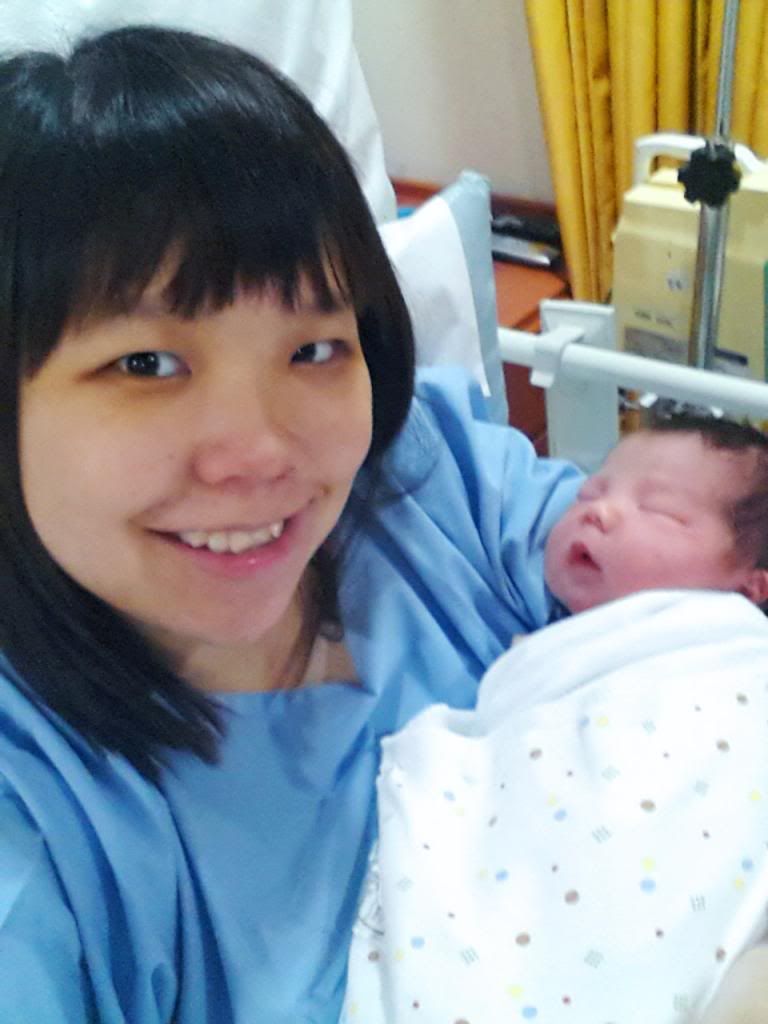 My 2nd joy!
Last minute ordered a red velvet cake filled with kit kat for HG as his …
DADDY'S DAY
gift.
Many bakers are fully booked. Luckily jcakessg(instagram) was available and willing to deliver to the hospital as a surprise for HG. Of course delivery charge applied.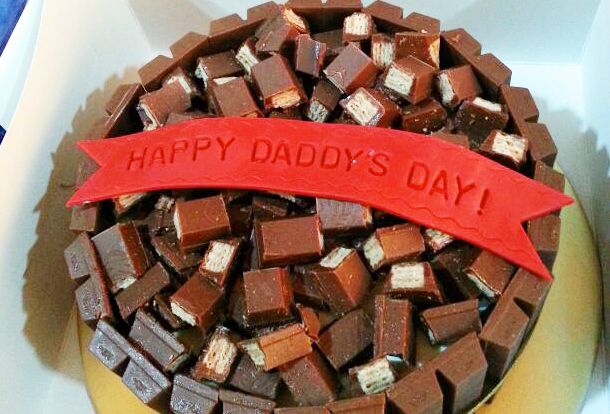 The cake was good! Glad that HG likes it 😀
Of course not forgetting his most expensive gift, Belen! A gift that he paid for himself. Haha!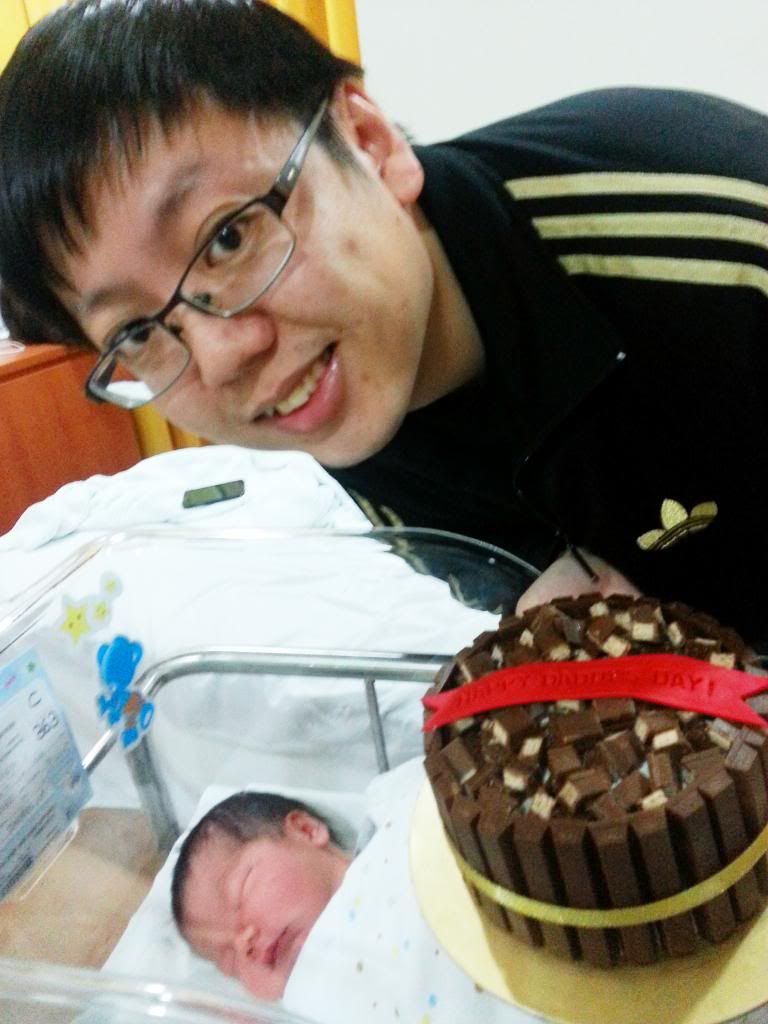 HG went off to pick my mama and Beorn. Im glad that Beorn loves Belen as much as we do! Thank God for that!
Soon after, both boys fell asleep. The sweet moment seeing both asleep.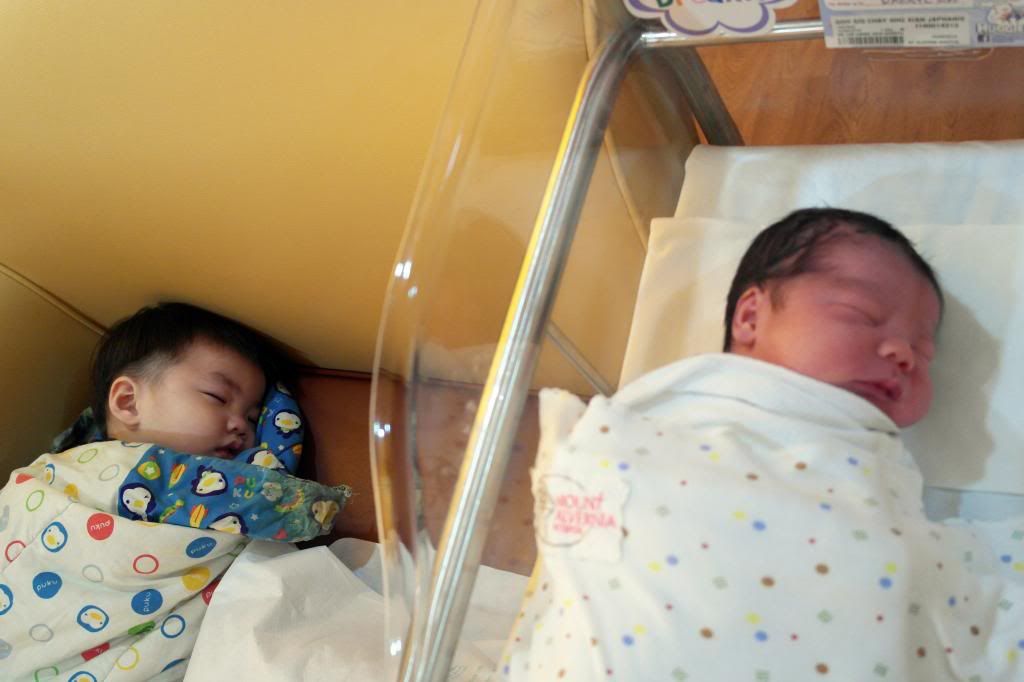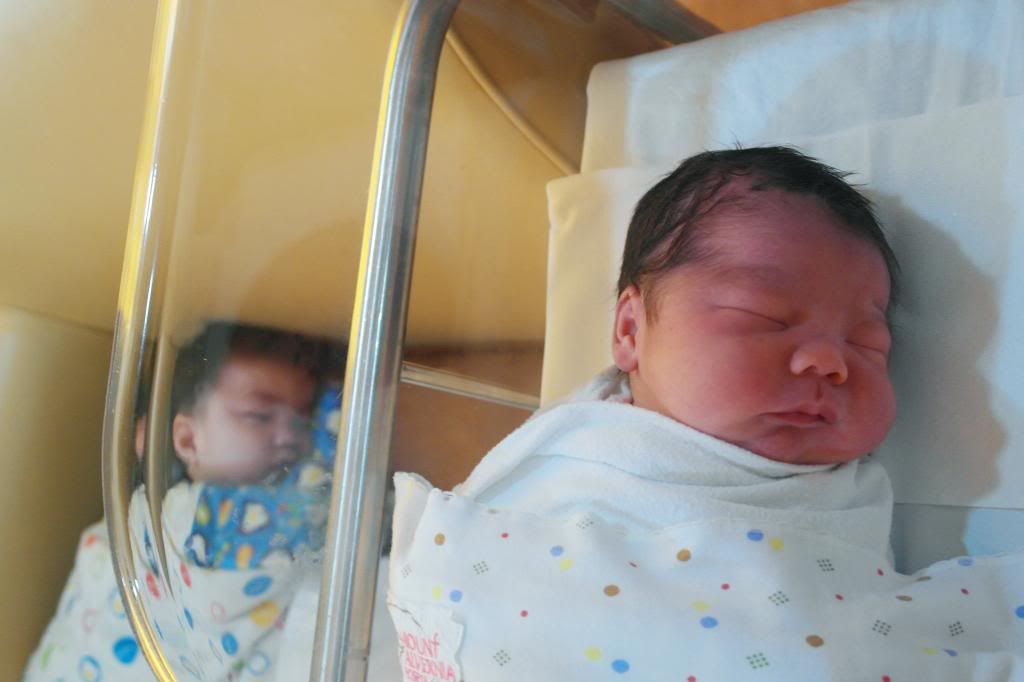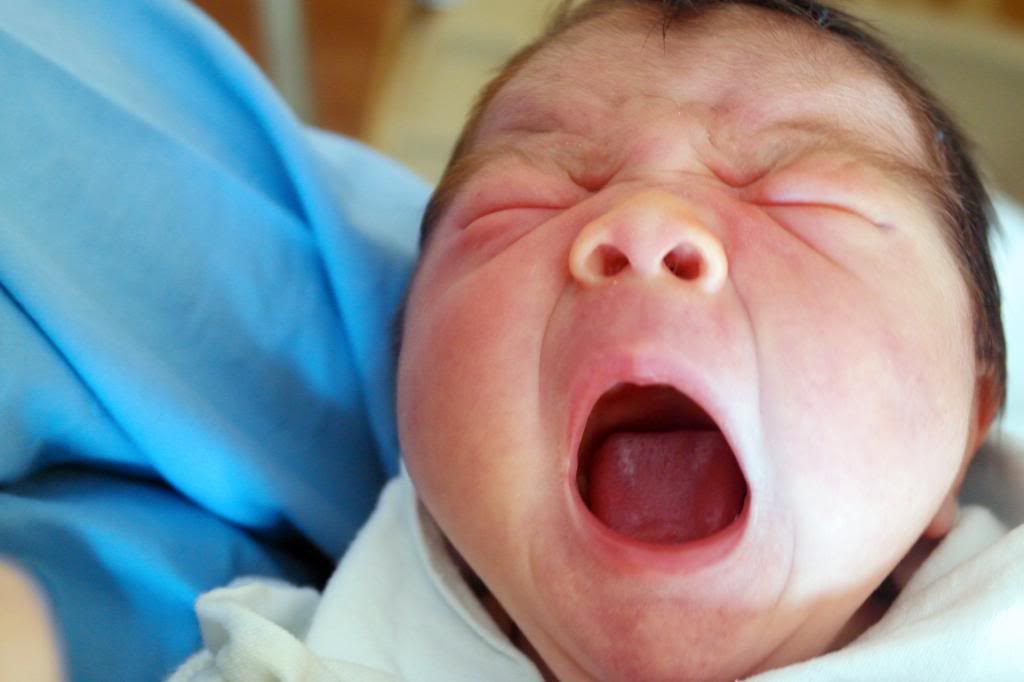 End of day 1!
Didnt breastfeed him on the first day as was feeling drowsy and nausea. Tried Nan Pro formula milk but realized he kept vomiting and having diarrhea. Decided to change to Friso and yea, he stopped vomiting and diarrhea.
Was on drip throughout the day and the machine pissed me off! It kept peeping for nothing! Have to keep calling the nurse to see what went wrong.
Ate fish porridge for lunch and dinner. Felt so good when i get to eat. Haha! Ok, shall end here. Stay tune for the next post soon! Follow me at instagram for daily update!
User: japhanie.csx