Yet another random post.
Doing some photo updates here on Beorn's growth.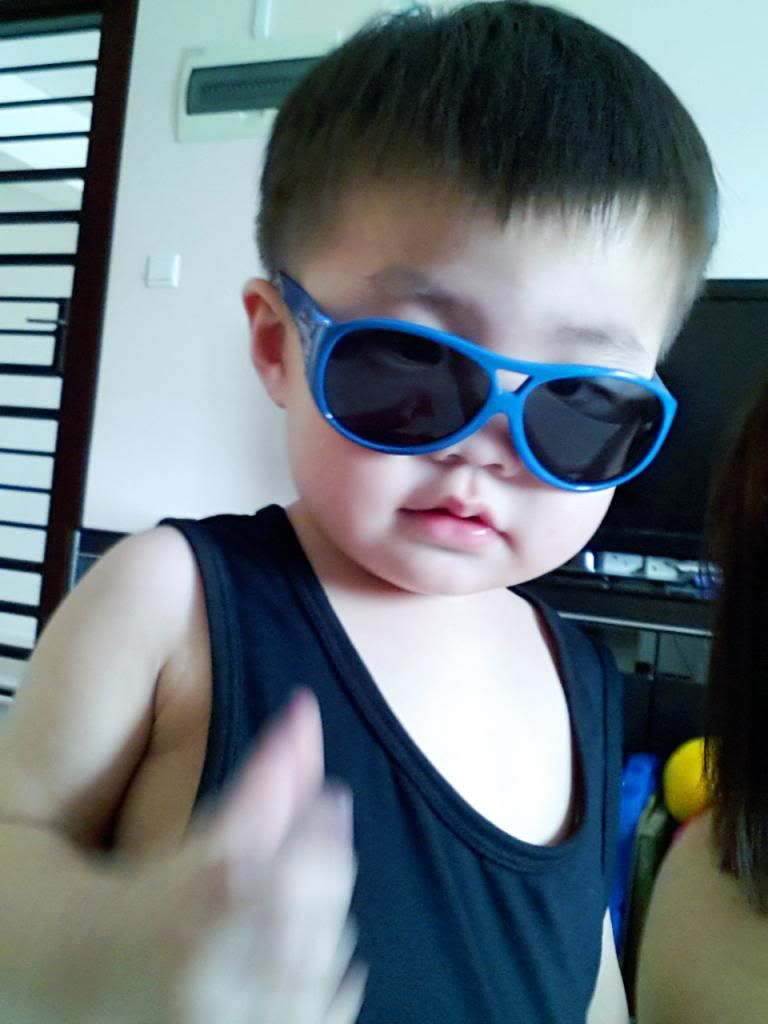 On the way to meeting mil and god-mil for a church outdoor event held at East Coast Park.
When he is sleepy, he can sleep at anywhere and any position -.-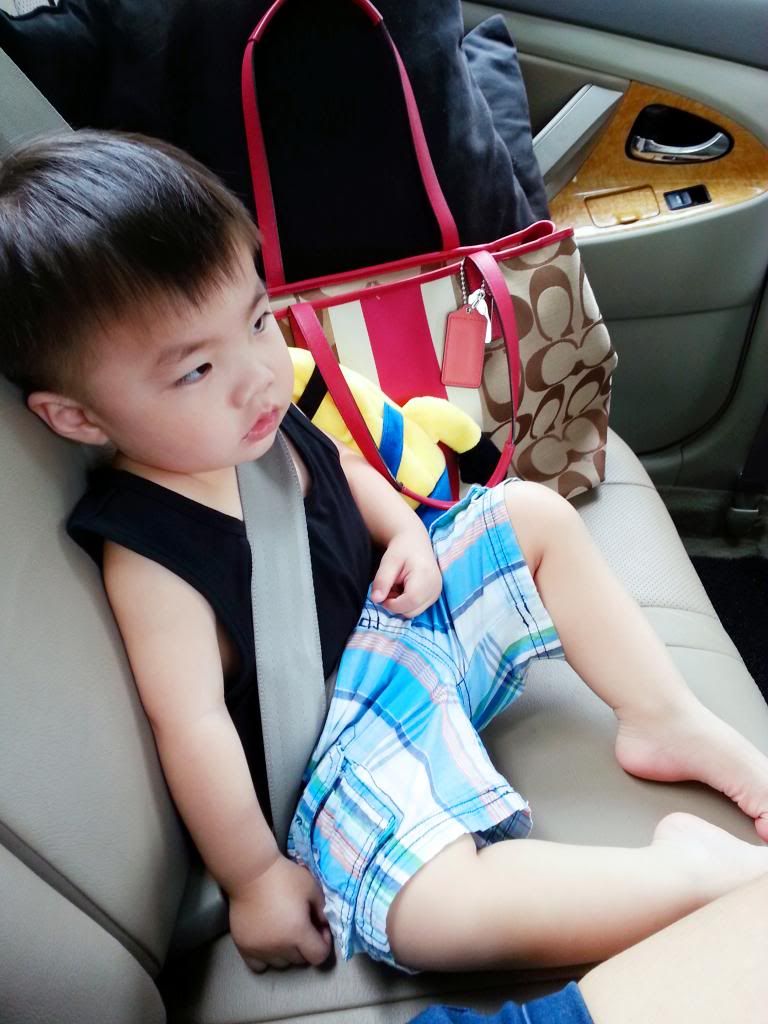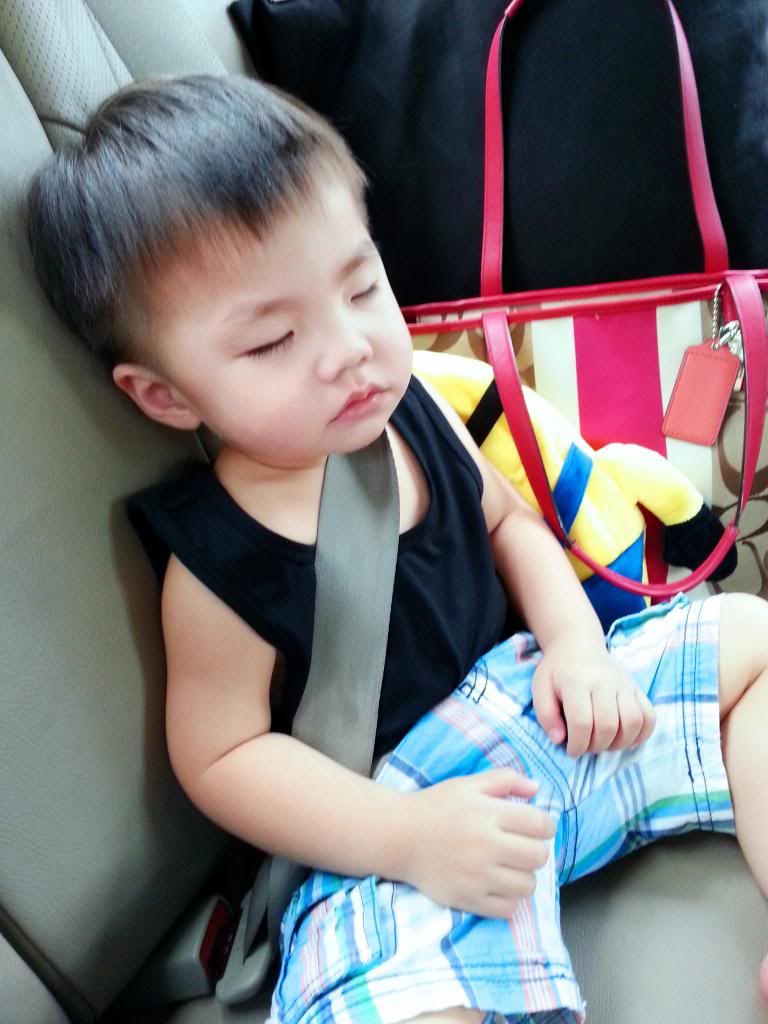 Taken using Iphone front camera.
Personalized rompers for little B! Thanks to the seller for a free romper with minion printing 😀 Go to Facebook and search for "BIDiBaby". Best thing was the seller even personally deliver the romper to you!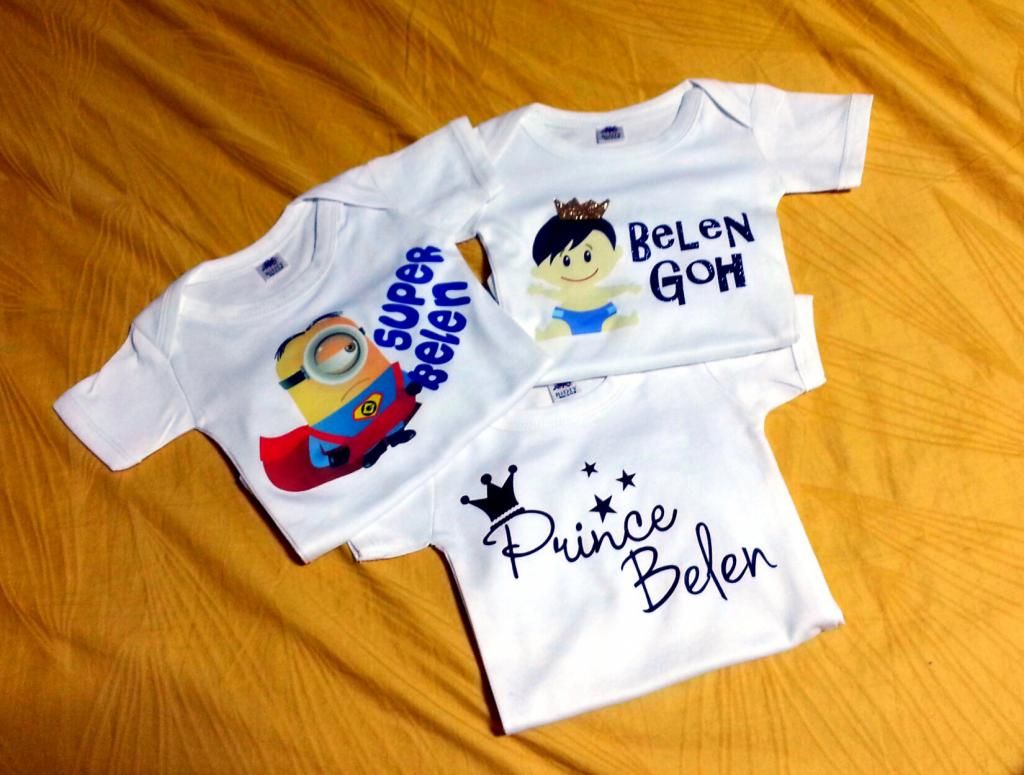 Beorn's last trip to Happy Willow before little B is out.
Flying kiss.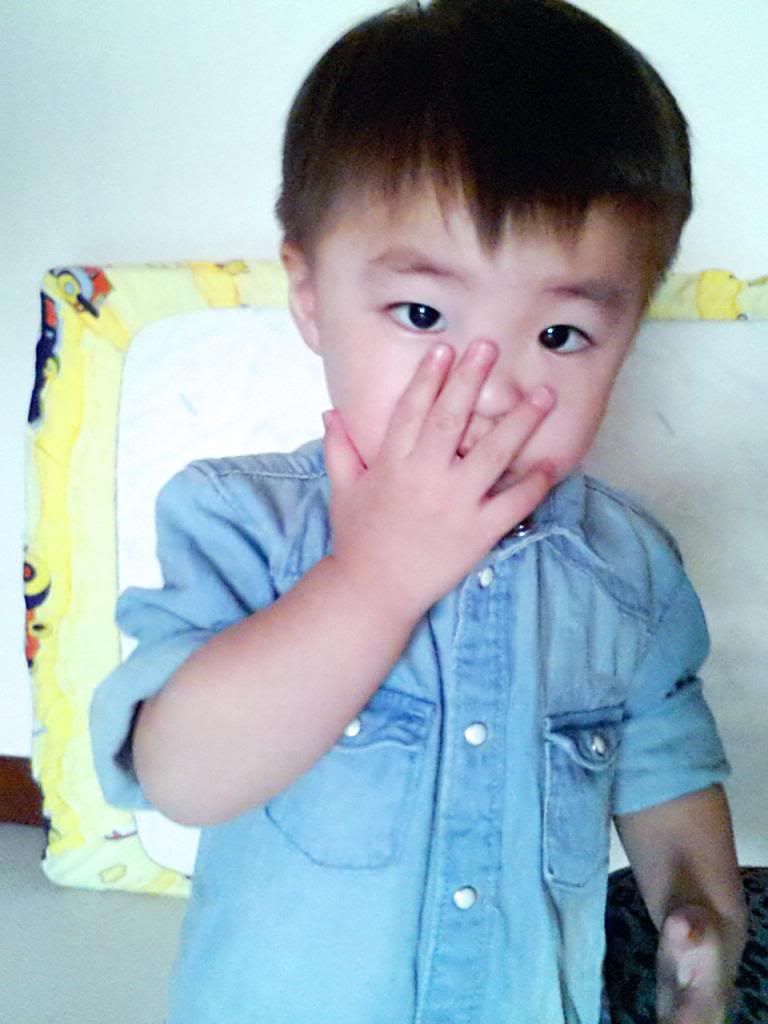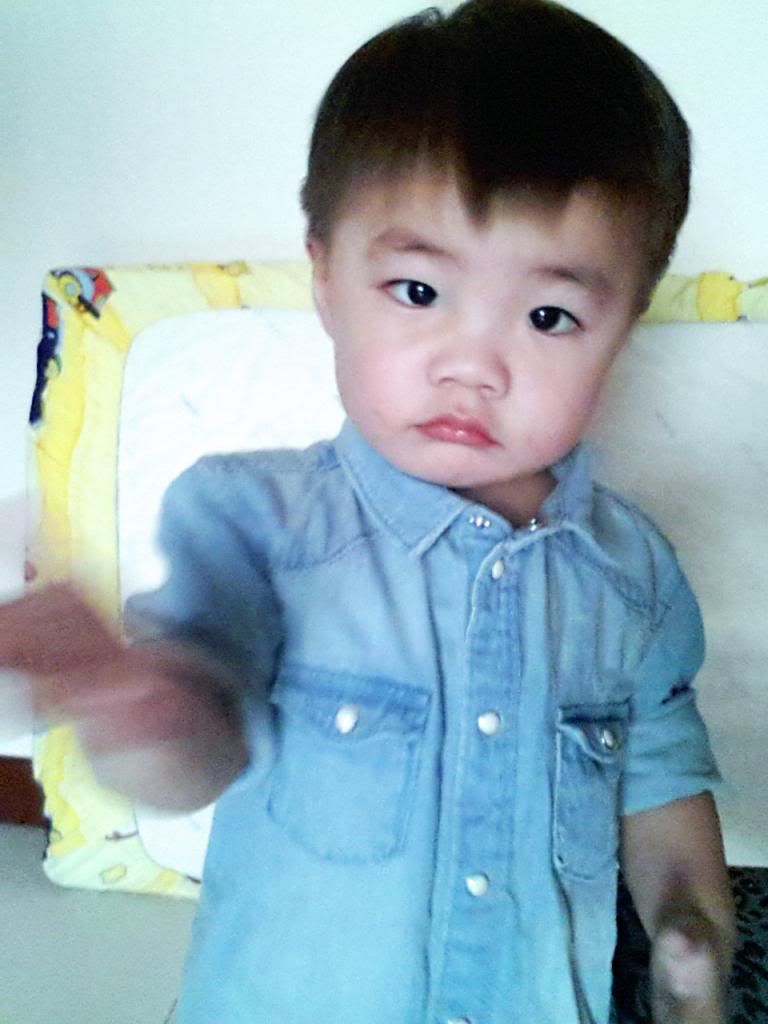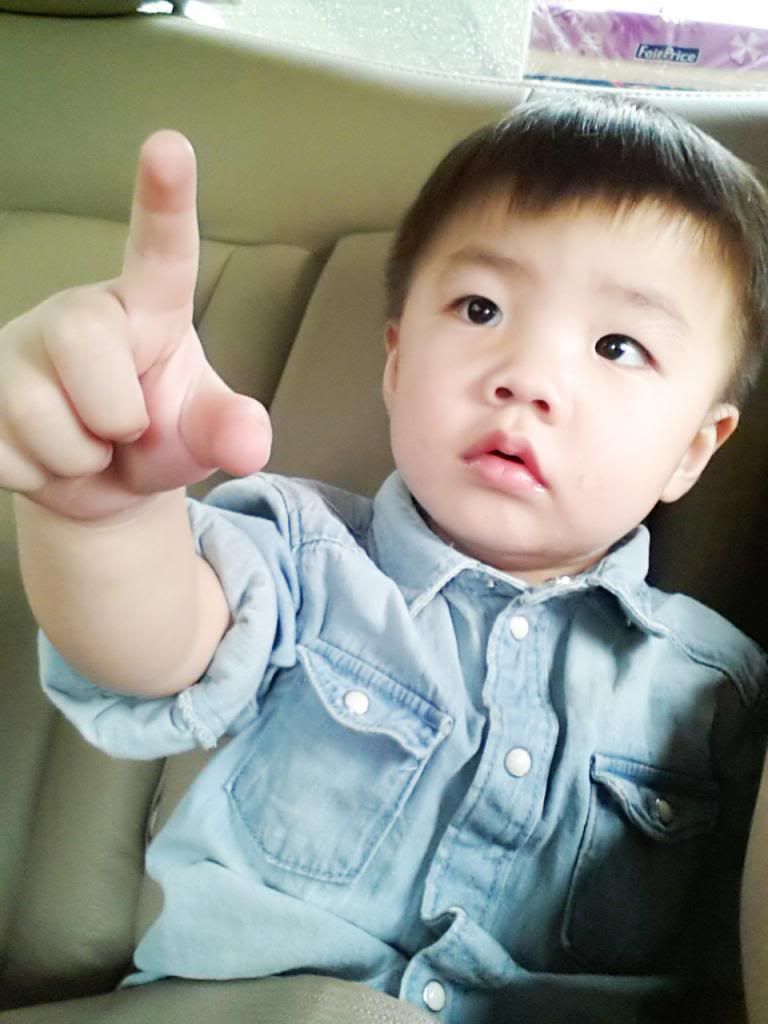 Went searching for the U-shape pillow due to my bad backache. Not only can it be used during pregnancy but after too! For breastfeeding purpose or can even make it like a mini personal sofa. The boy and HG loves it too!
The pillow came like this.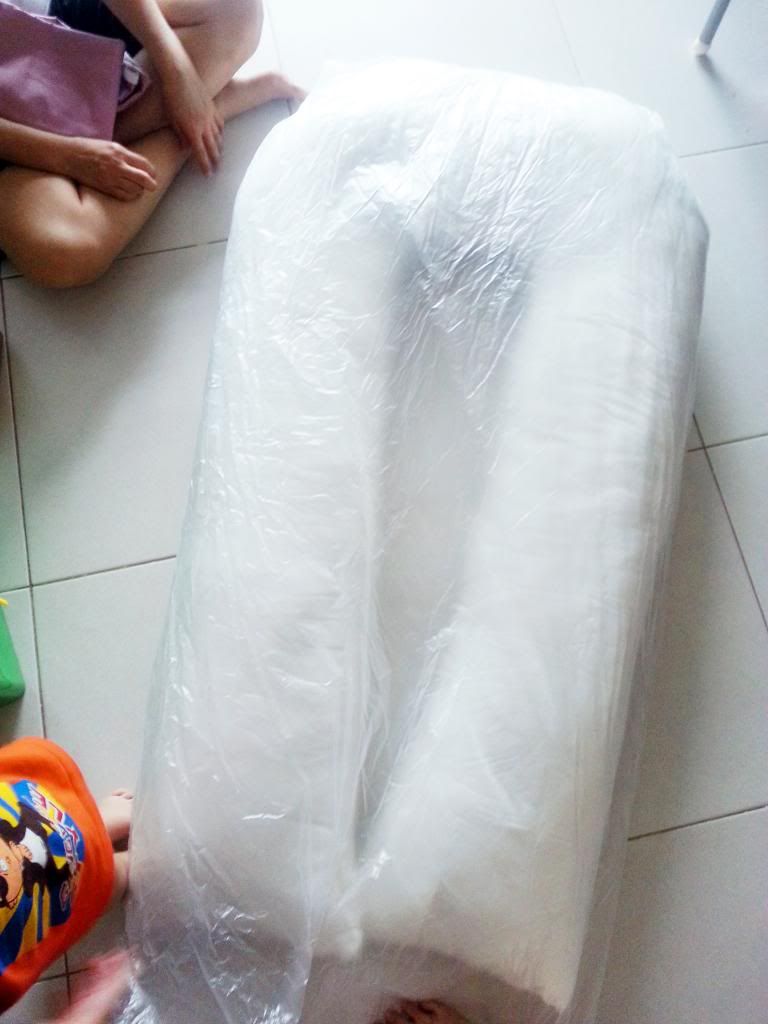 Free pillowcase from seller. Bought it for $99 including delivery from qoo10.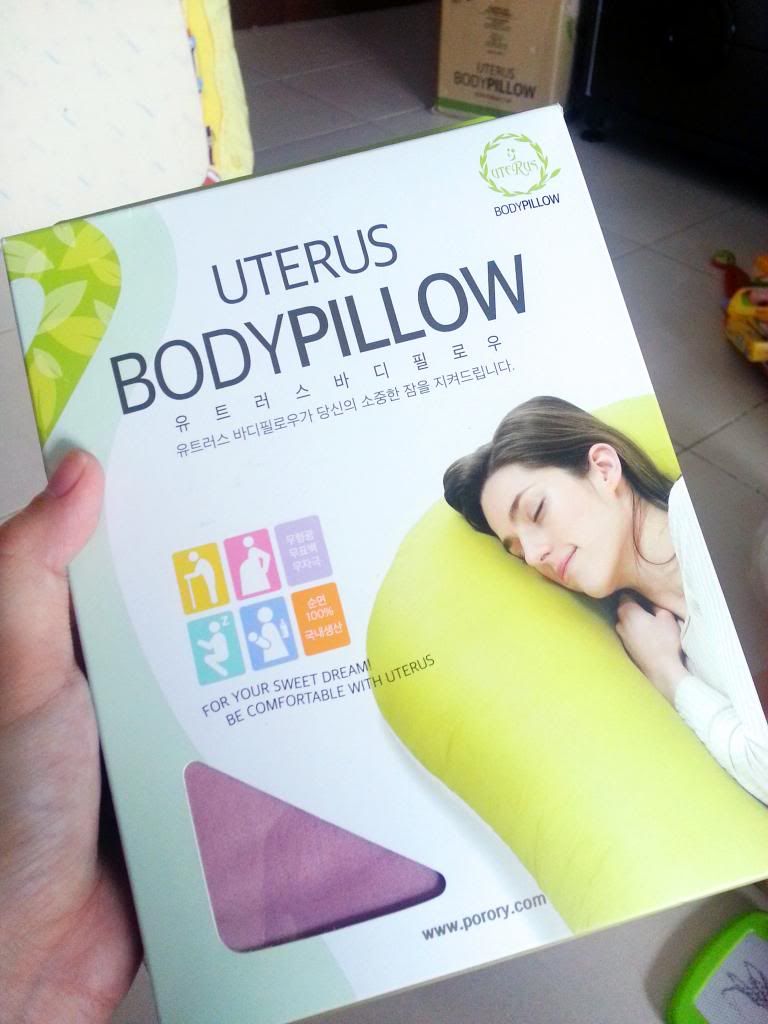 Ta-dah! Its about a single bed size and length.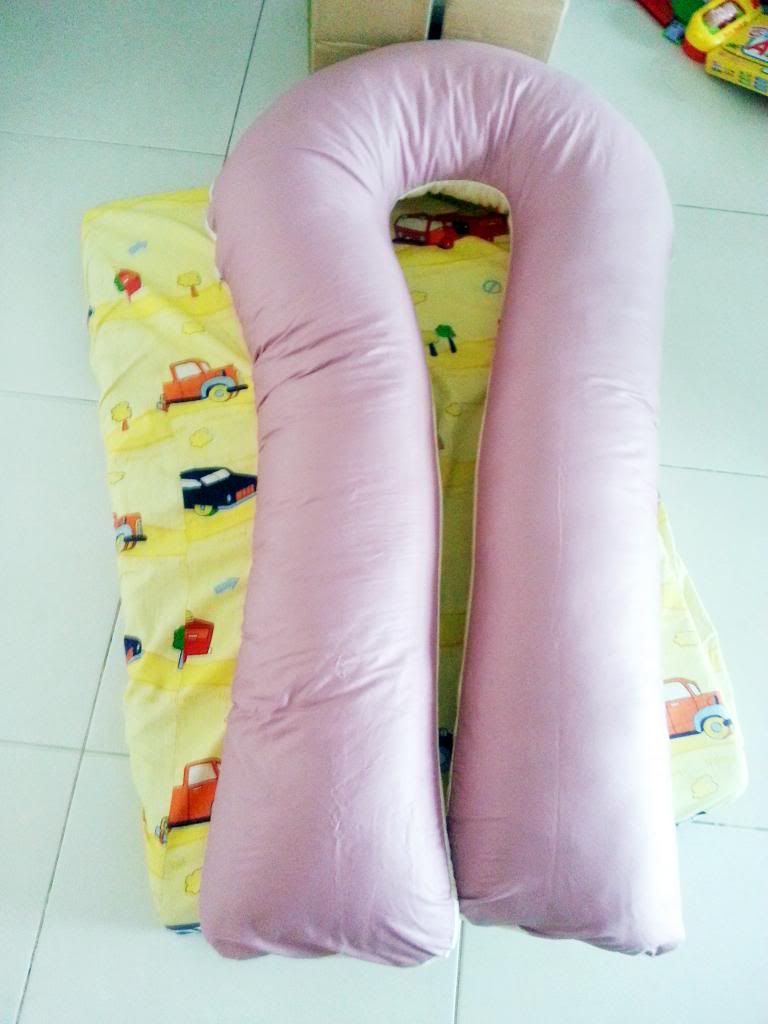 I havent even use it and the boy just assumed it was for him. Haha!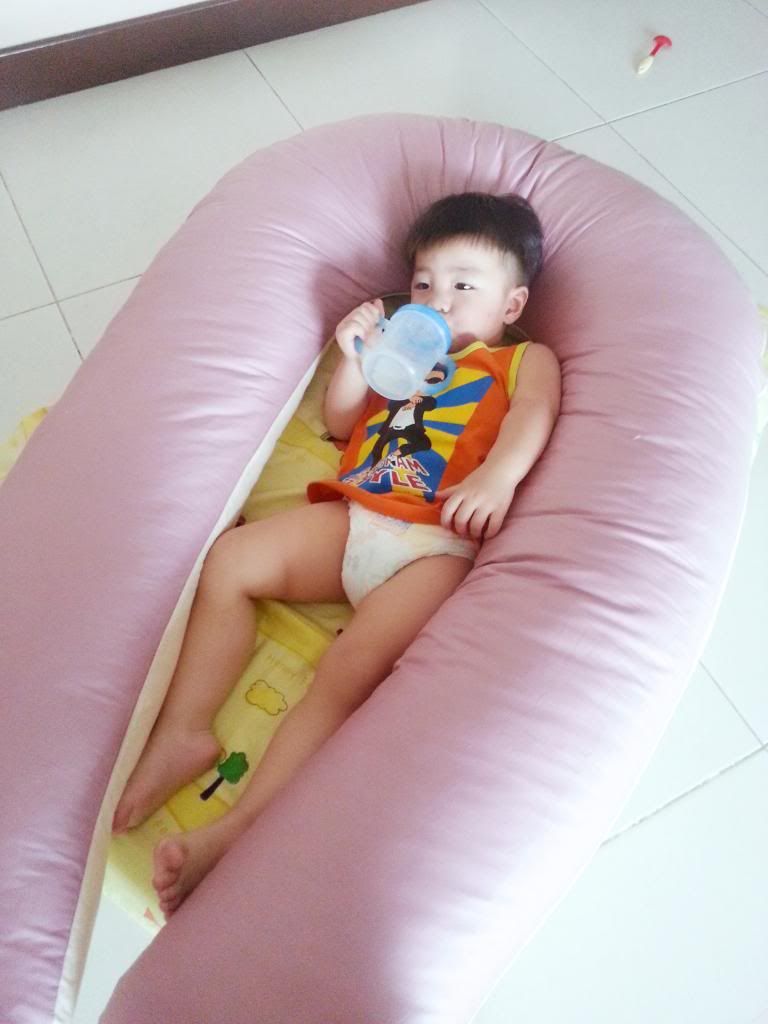 Sama sama.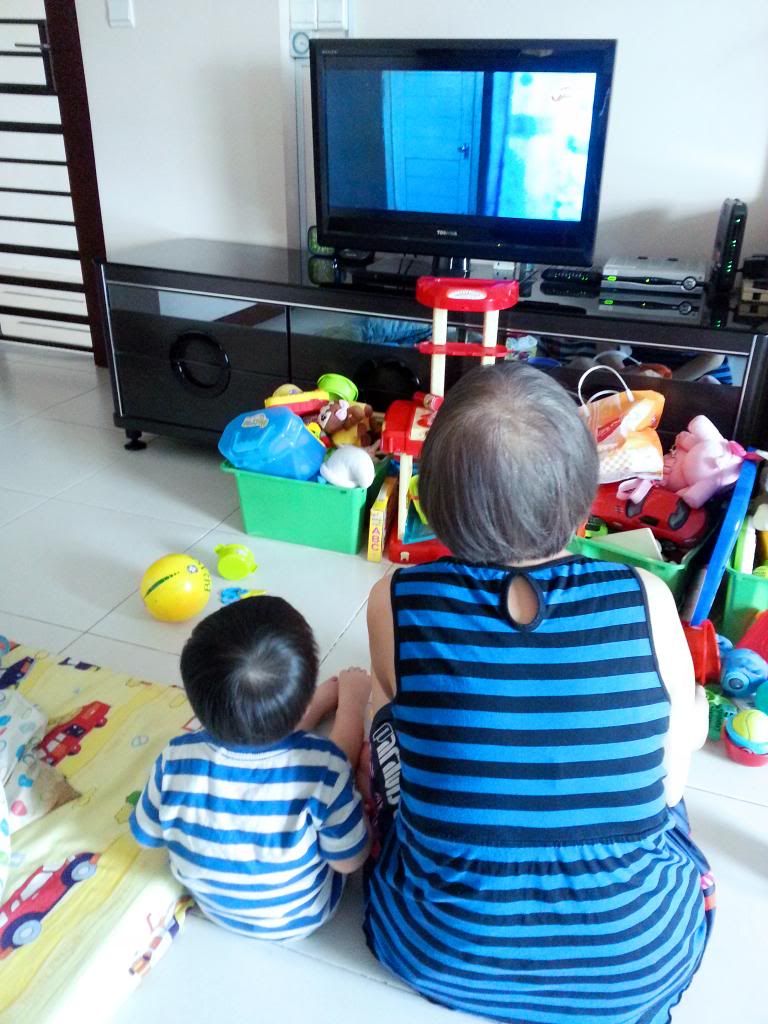 Went to the biggest baby fair at Expo and spent nearly 1k. Baby carrier, car seats for the boys etc.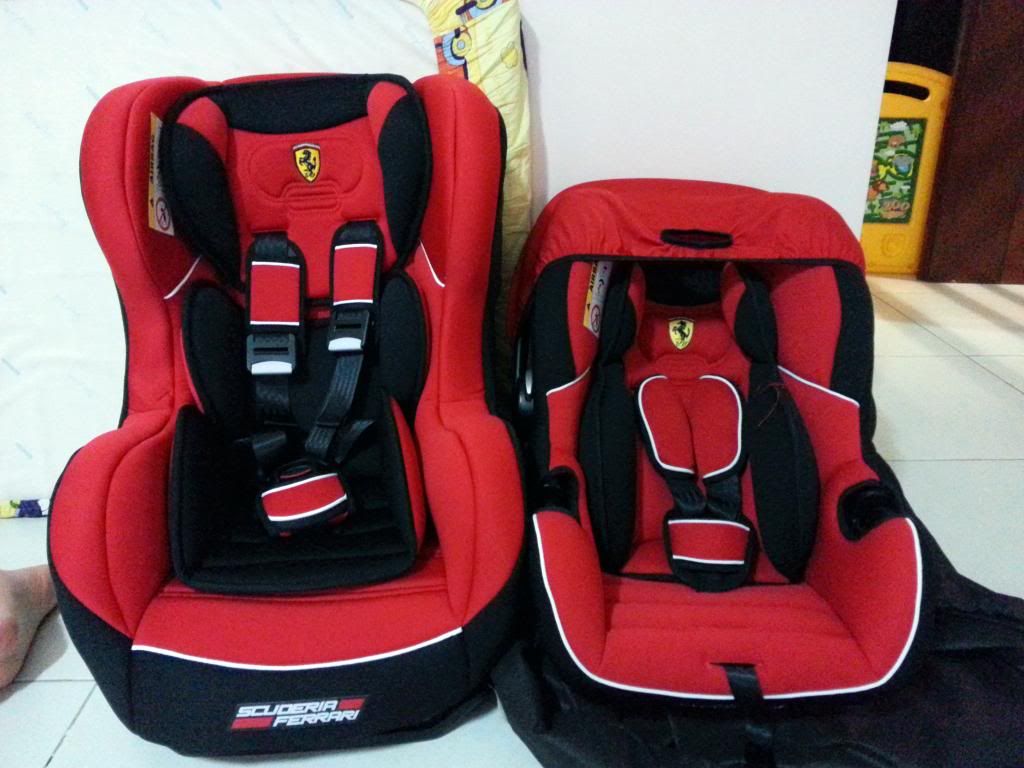 His first time sitting in car seat. Luckily he likes seeing scenery so he didnt fuss or cry when we put him in it.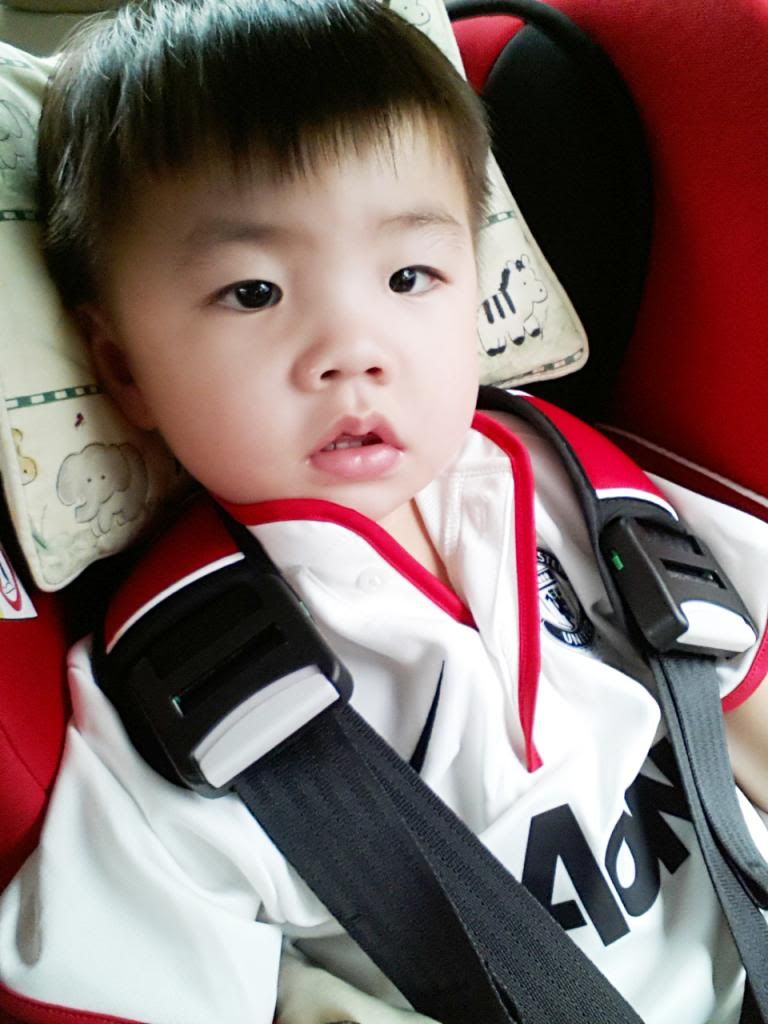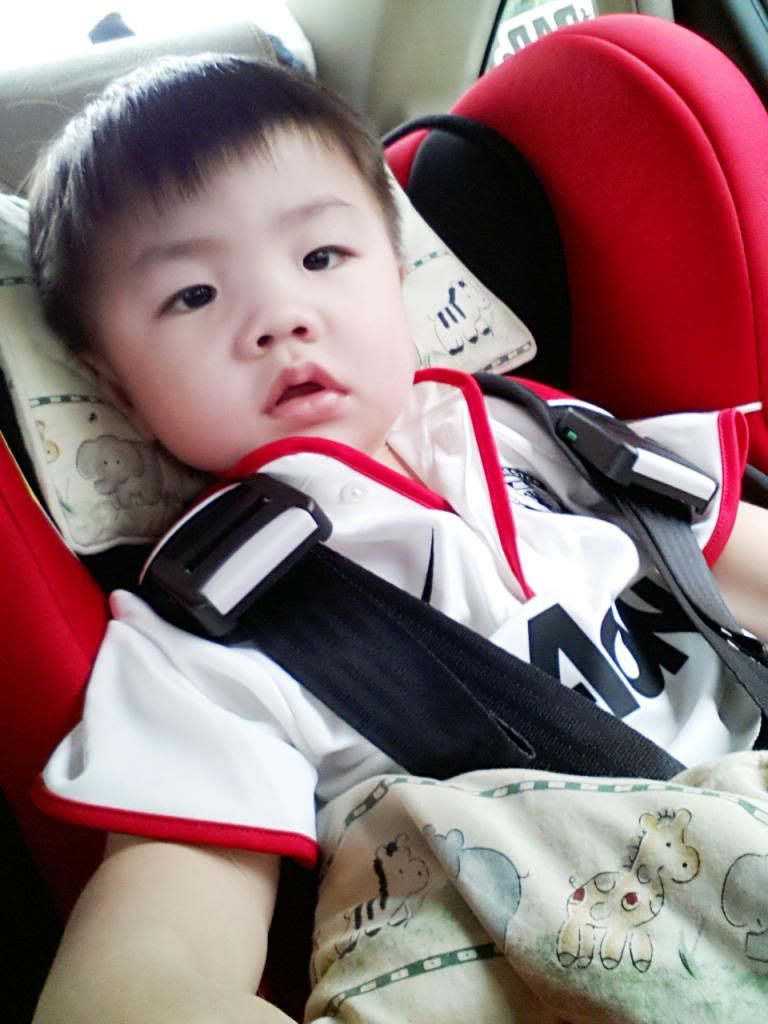 Some random day after he cried.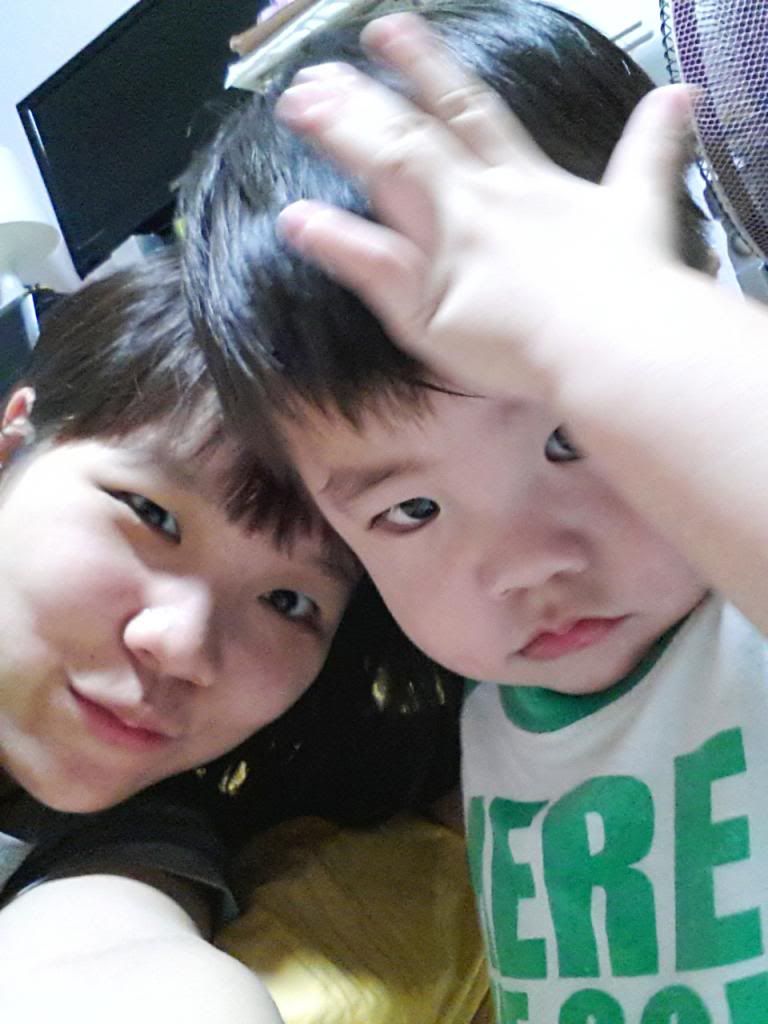 His favorite, car.
Random day where i cant find him in the house then realized he injured himself and sat there emo-ing.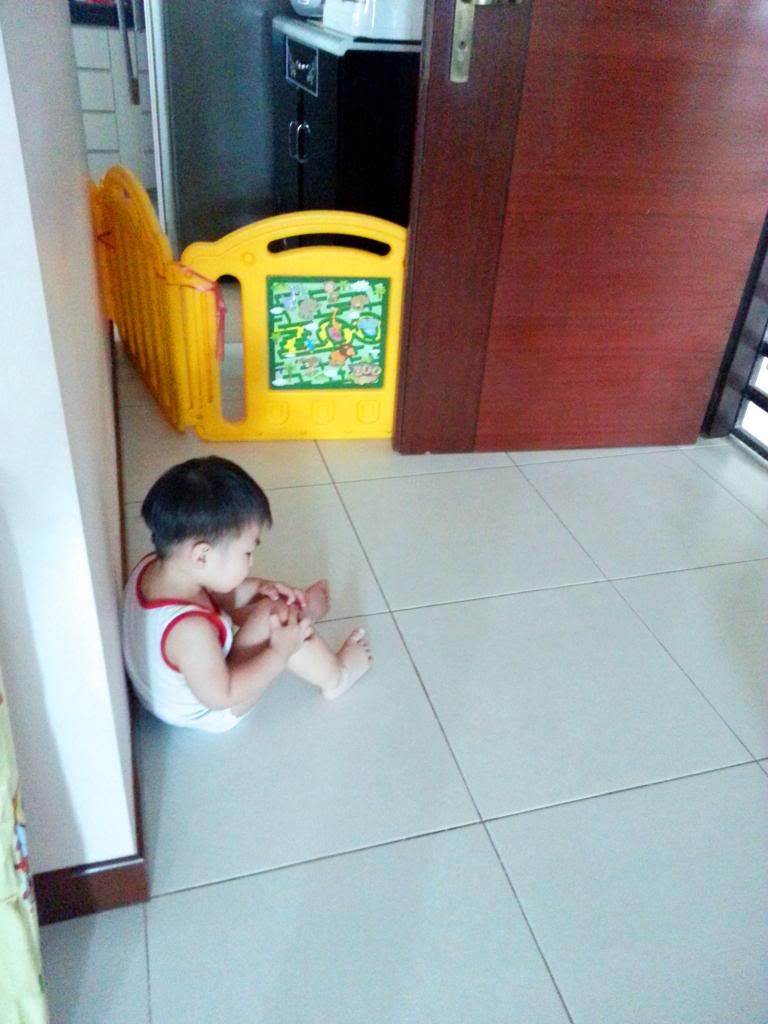 HG and i try to bring Beorn out as often as we can before didi is out.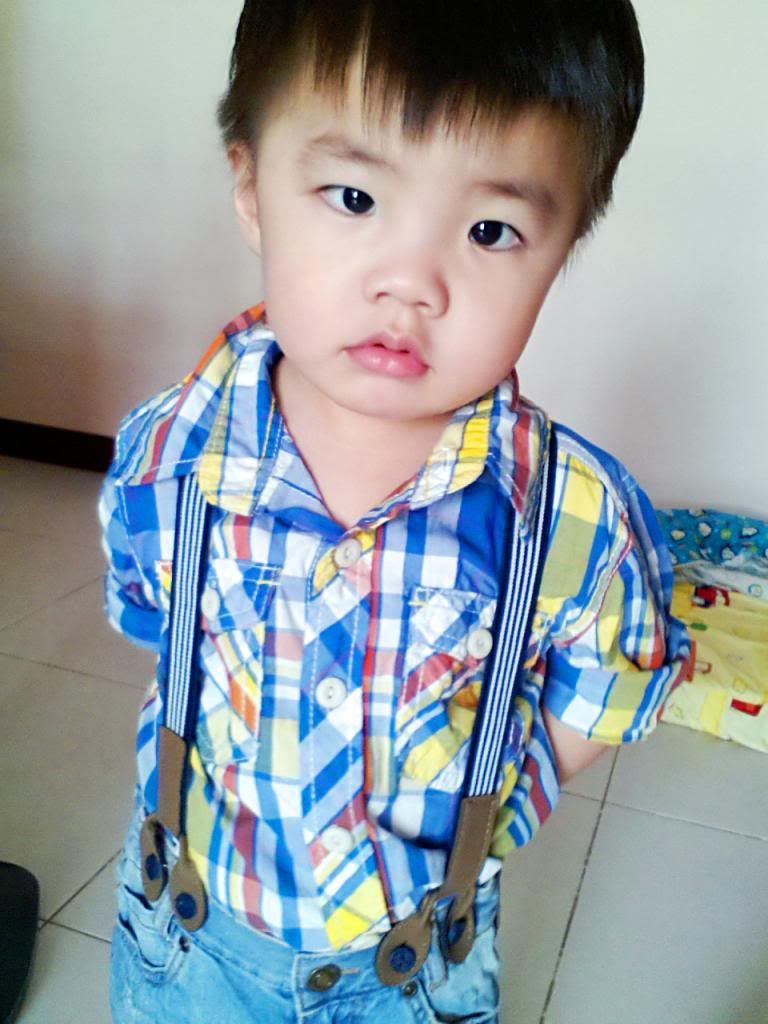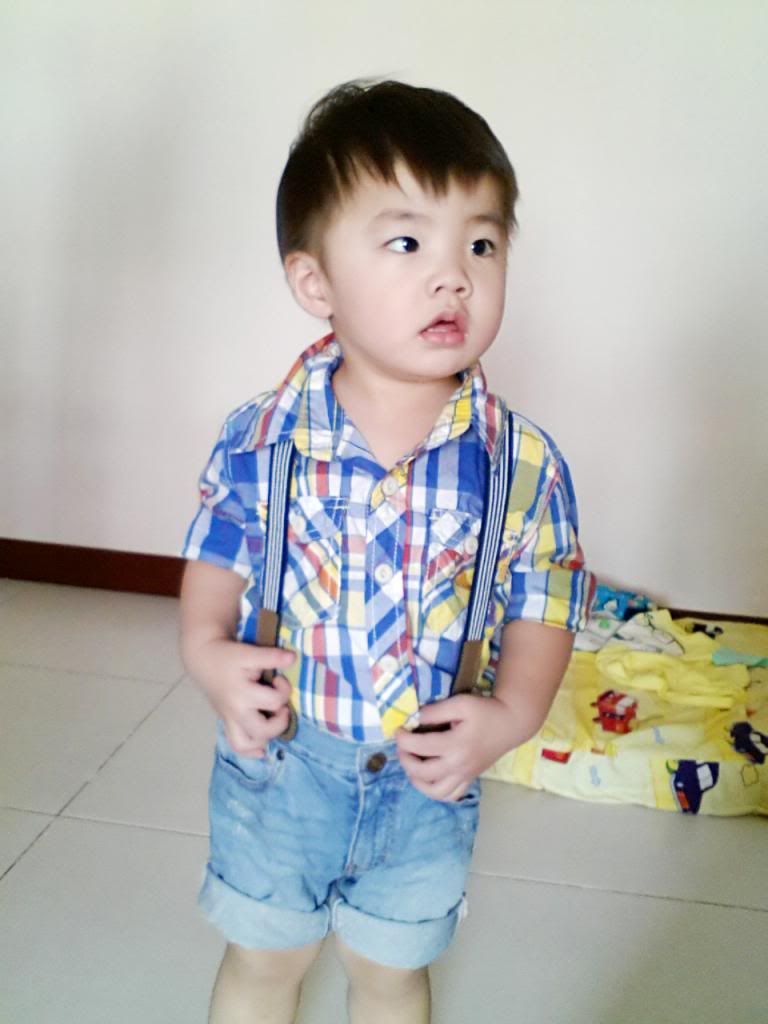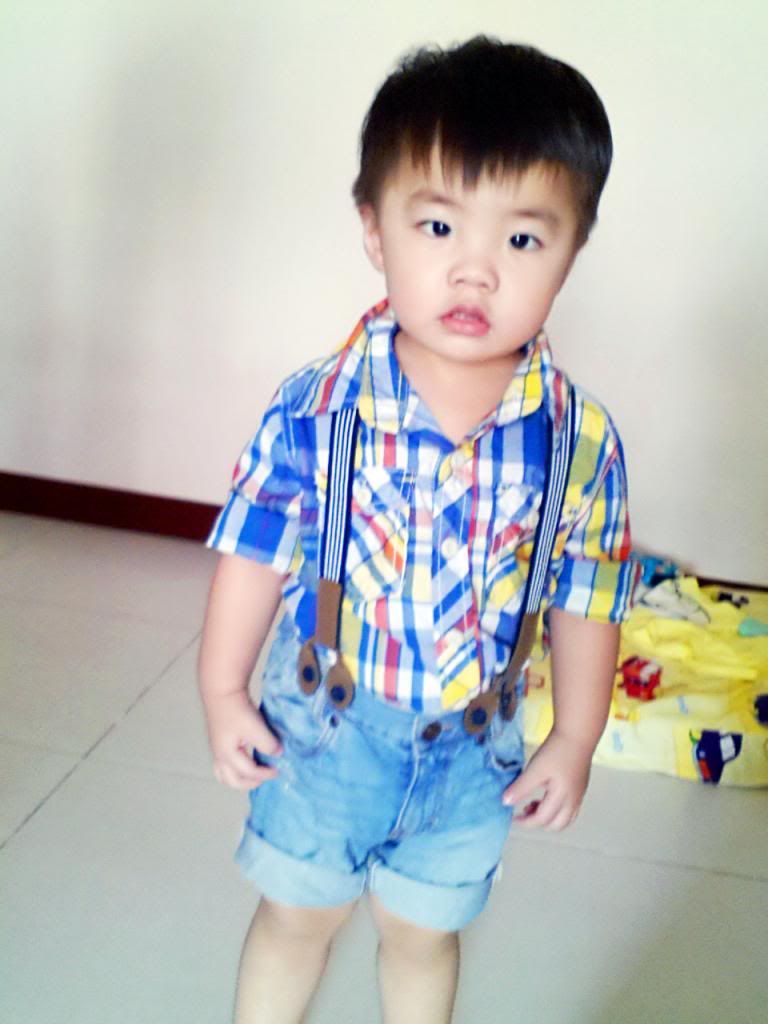 Fun at Toyrus!
Still my chubby boy :')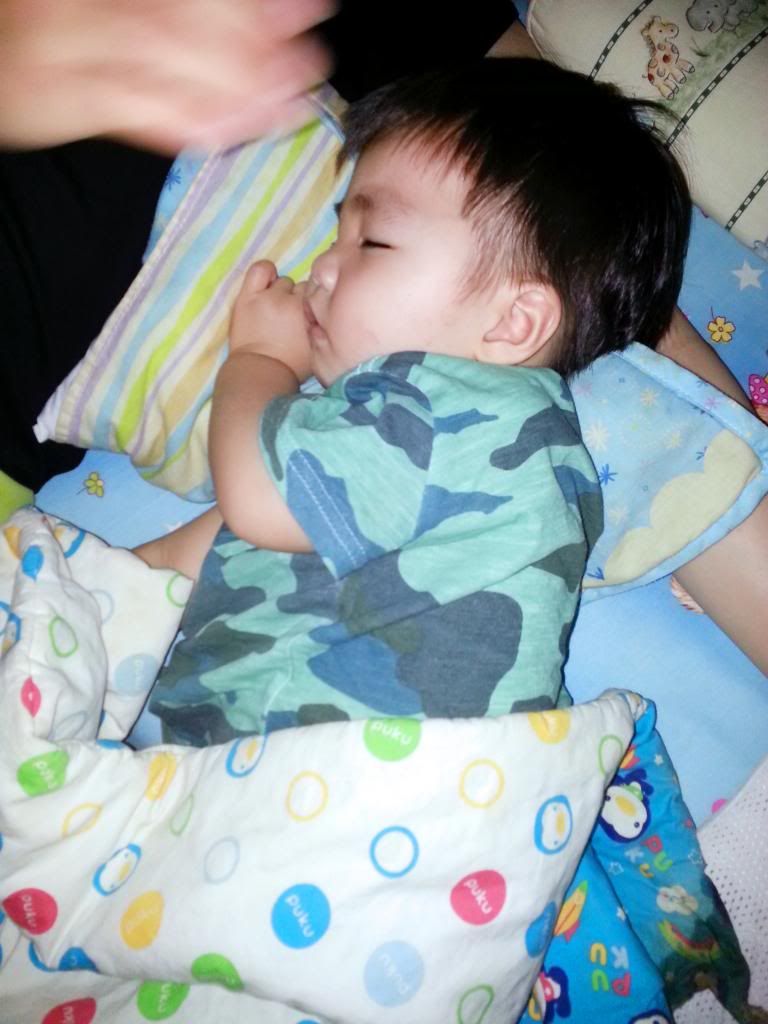 At Ah Yat's Seafood Restaurant.
Due to my big belly, i cant chase after him or carry him. Since we're at the carpark awaiting for HG, the safer way is to put him on the car.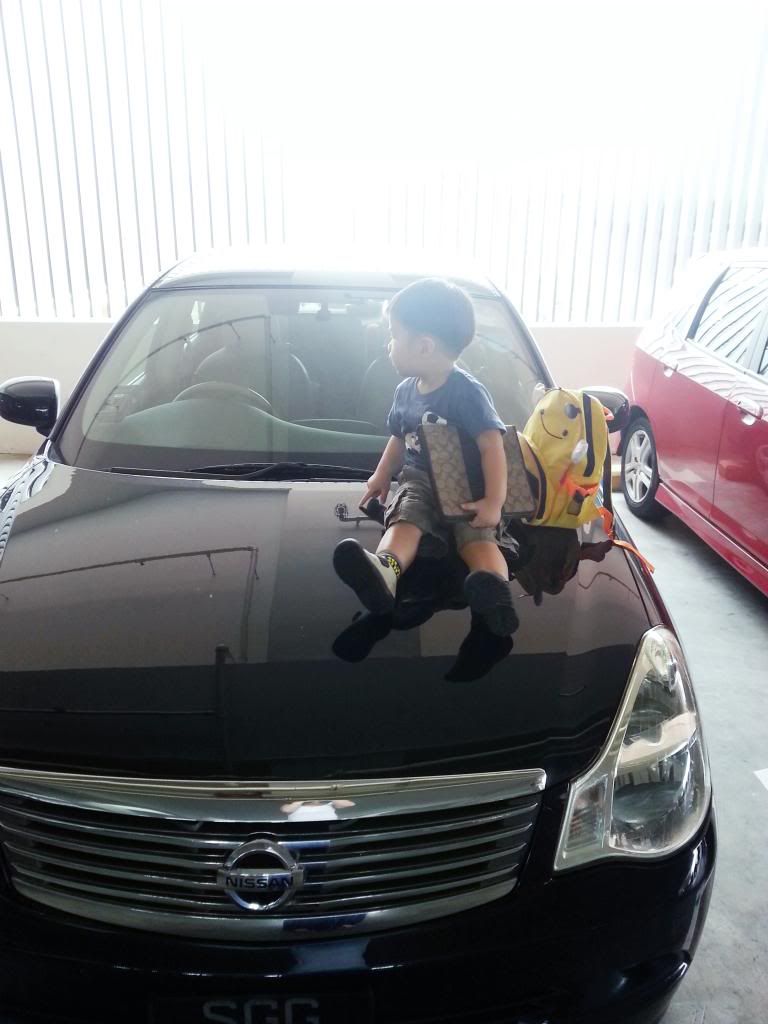 So, we brought him to Barney's show! Glad that he enjoyed himself 😀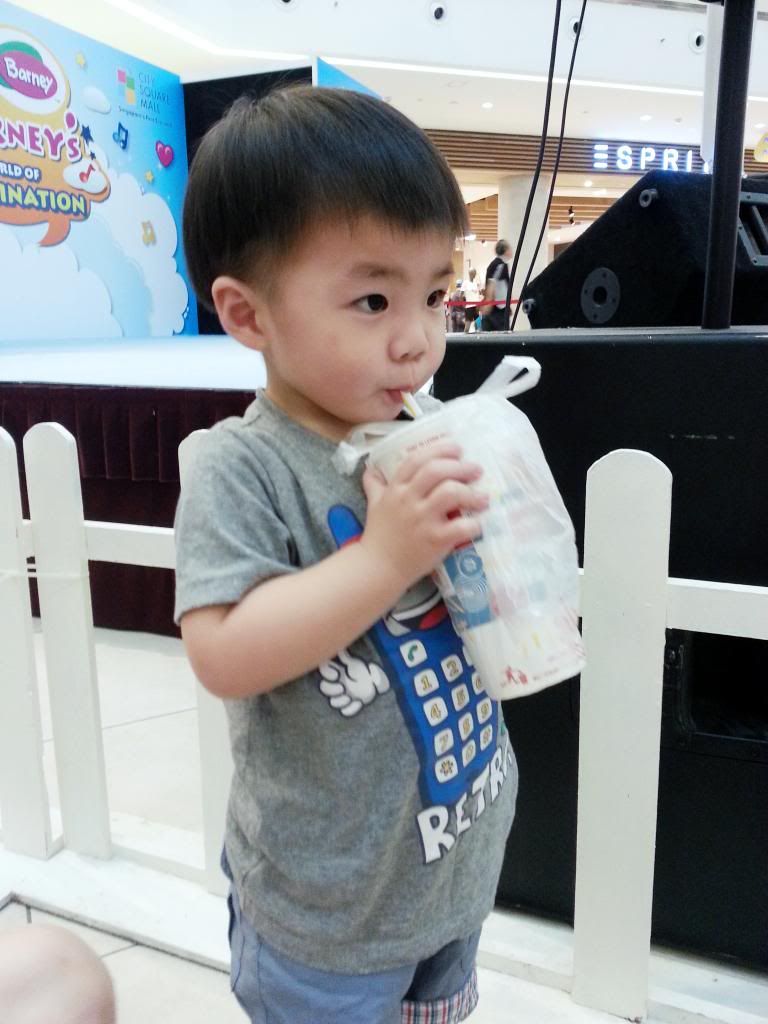 and so, didi is coming soon!